Hi~everyone♪♪
It is steamy hot today!!
I made Sausage Bagels

Spicy sausage~~~~!!!

fufufu

Flatten out the dough with a rolling pin.
To about 15~20cm wide,
adjust depending on the size of the sausage used.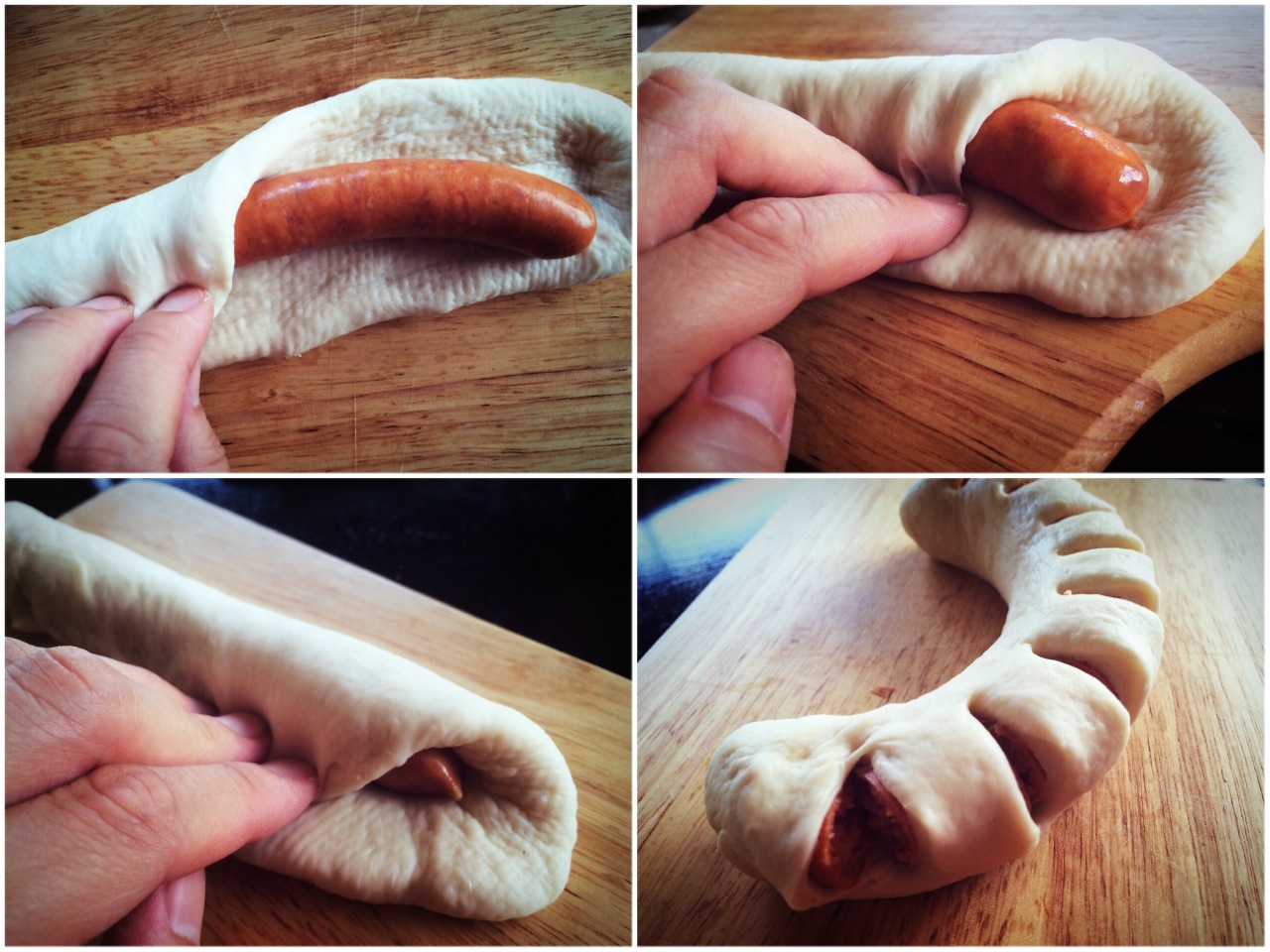 Lay the sausage on top , roll the dough up from the bottom ,
and pince the ends tightly.
Roll the dough gently to secure the shape.
If the dough is difficult to handle.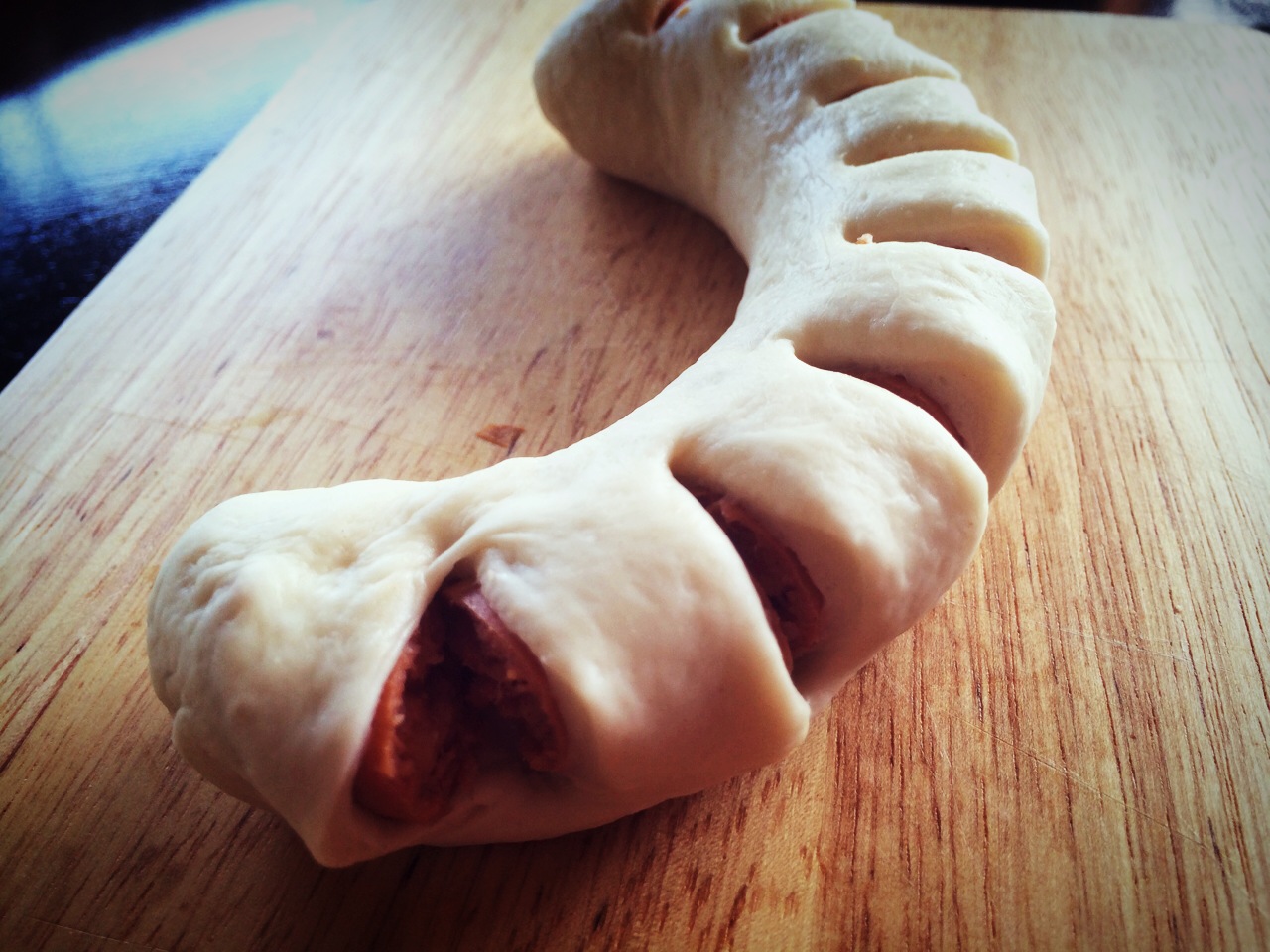 Wet the tips of the blades of the kitchen scissors,
and make cuts diagonlly into the dough.
While laying the scissors flot

Shift and fan out each section.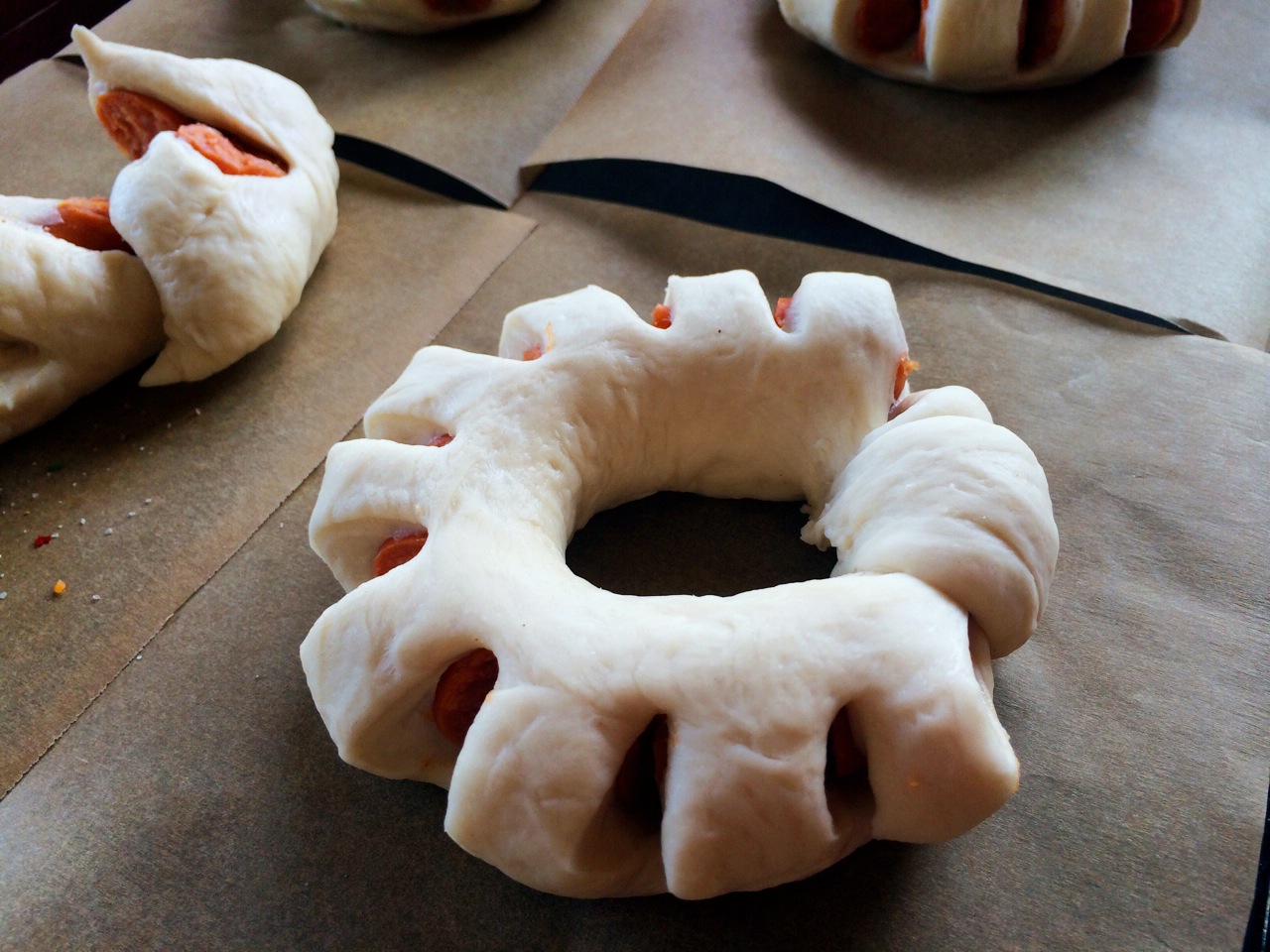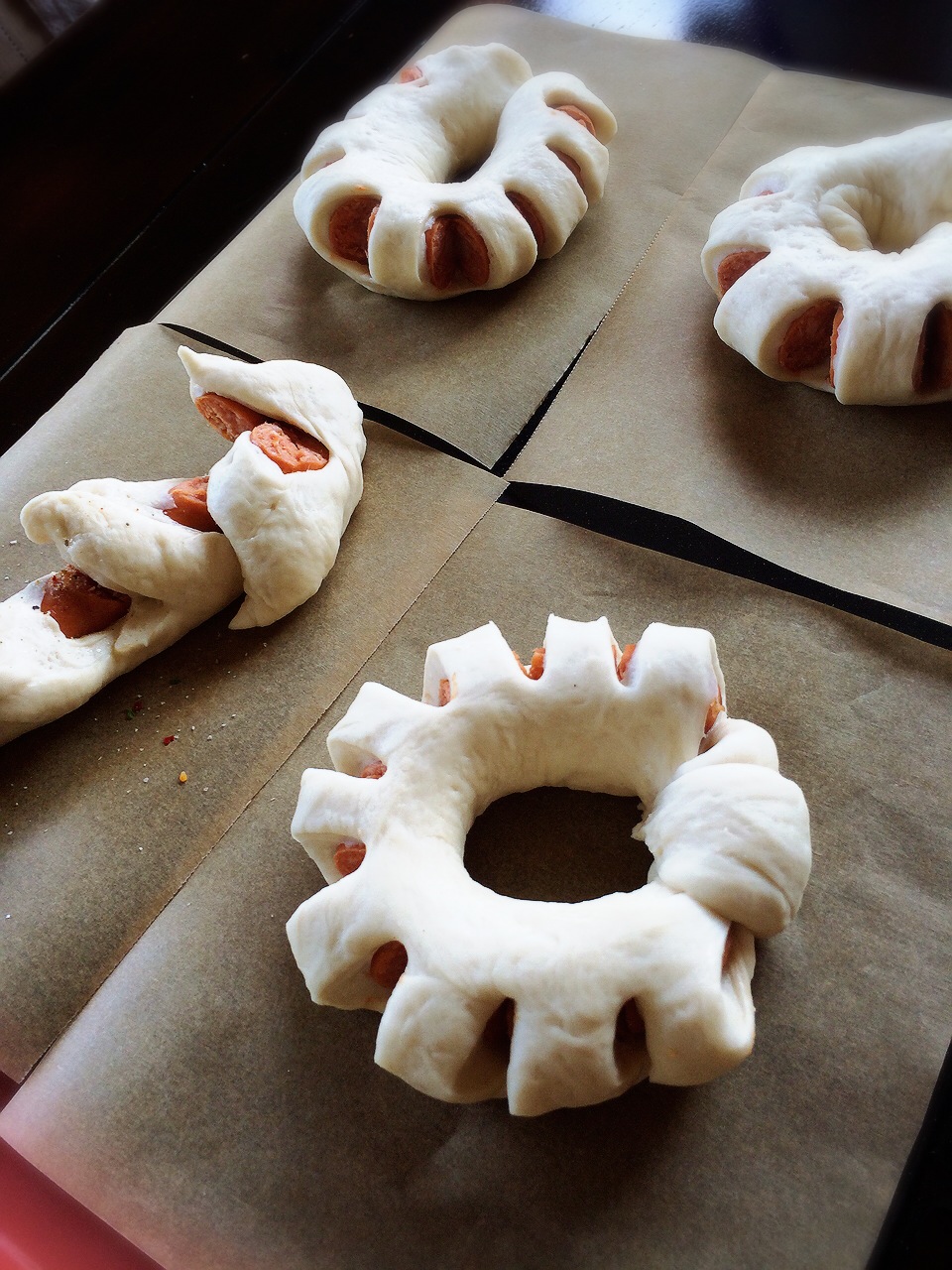 Place the dough onto parchment paper.
Let it sit for about 15 minutes.
Leave the dough to rise again.
~boil~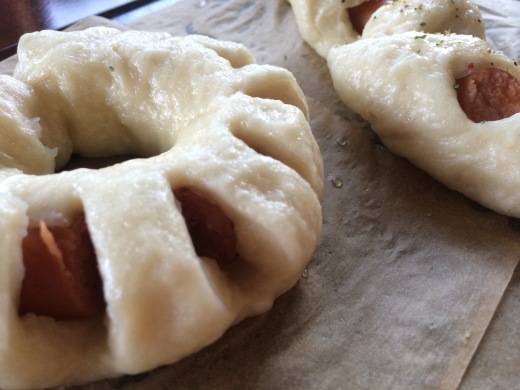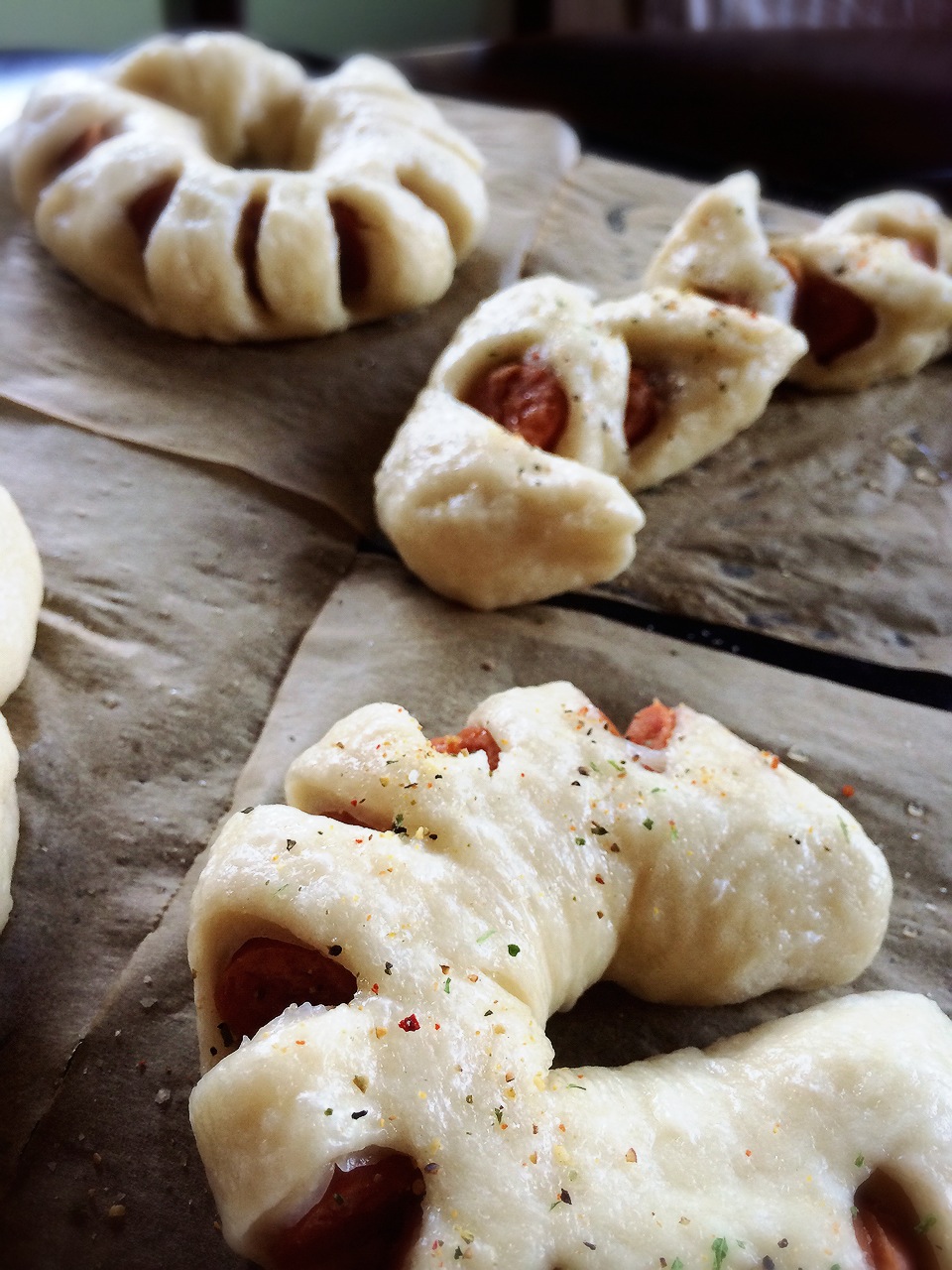 Reduce the oven temperature to 220℃, bake for 10 minutes.
Reduce the oven temperature to 210℃ and bake for anothe 3~4 minutes.
The rolls are done.


Cool on a rack.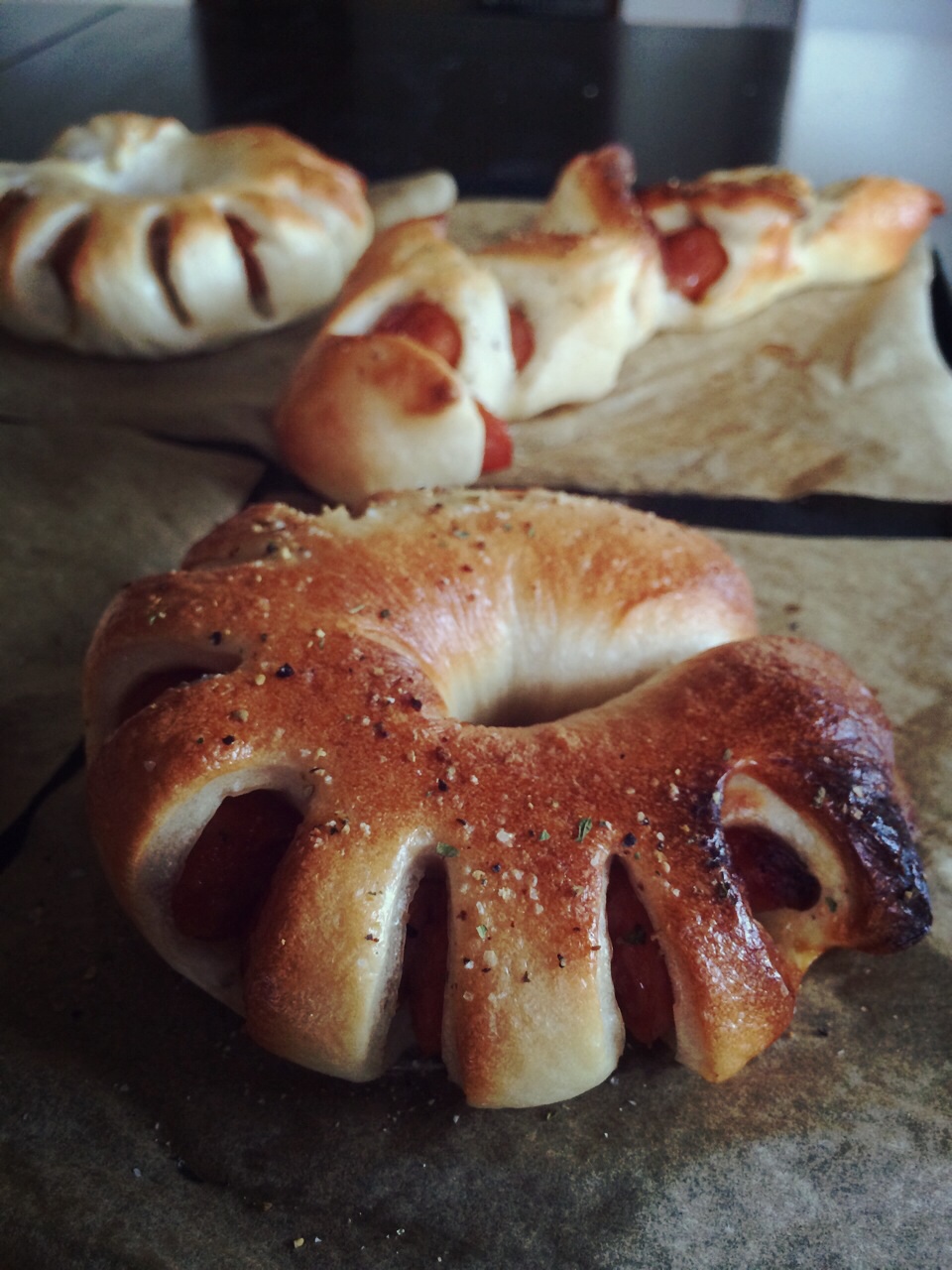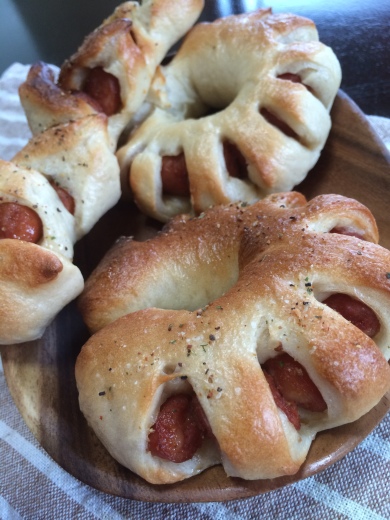 If the bread is not cooking evenly,
turn the pan around midway.
Adjust the baking time to your preference.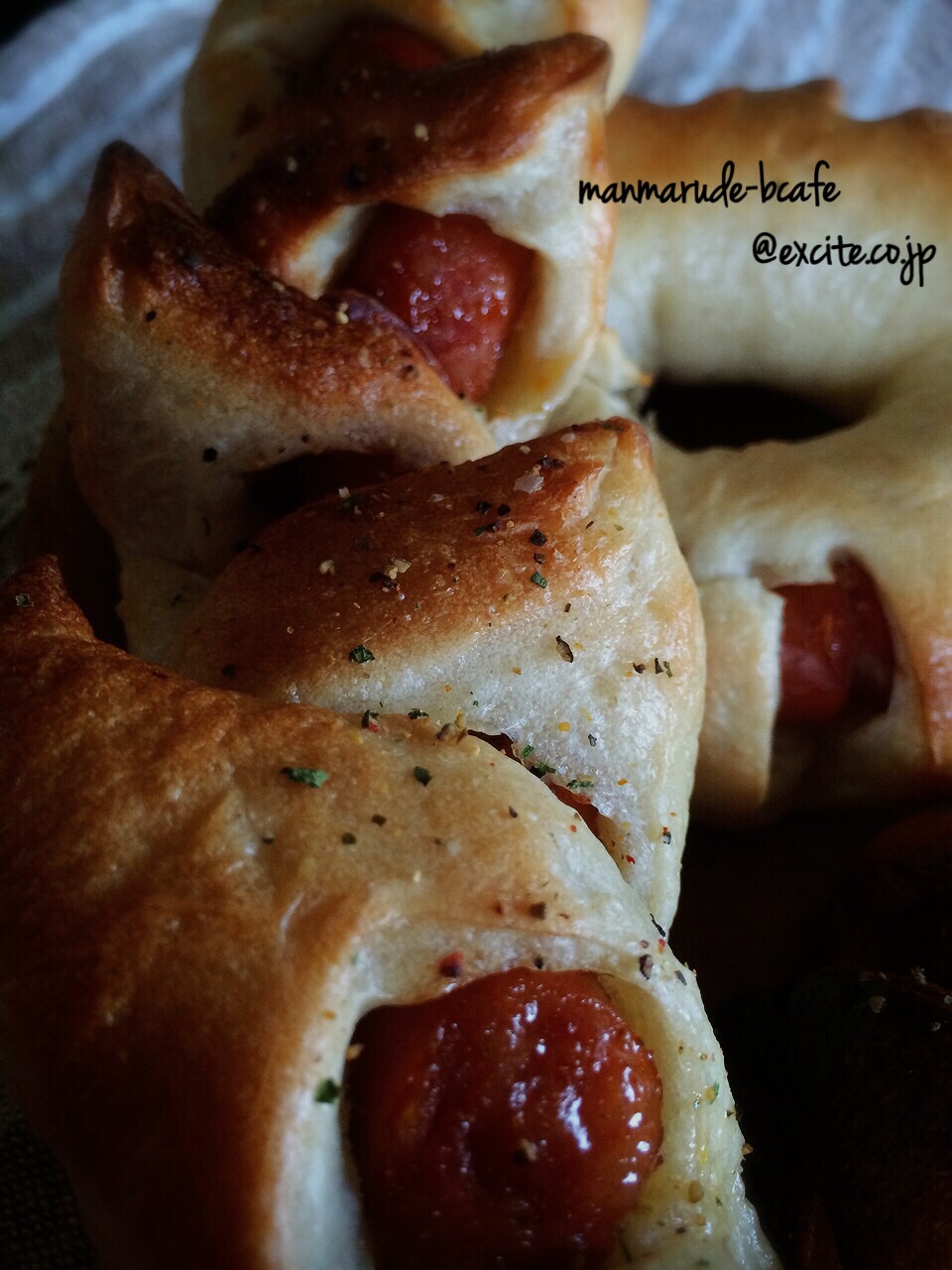 Juicy Spicy sausage~~


Bye~~