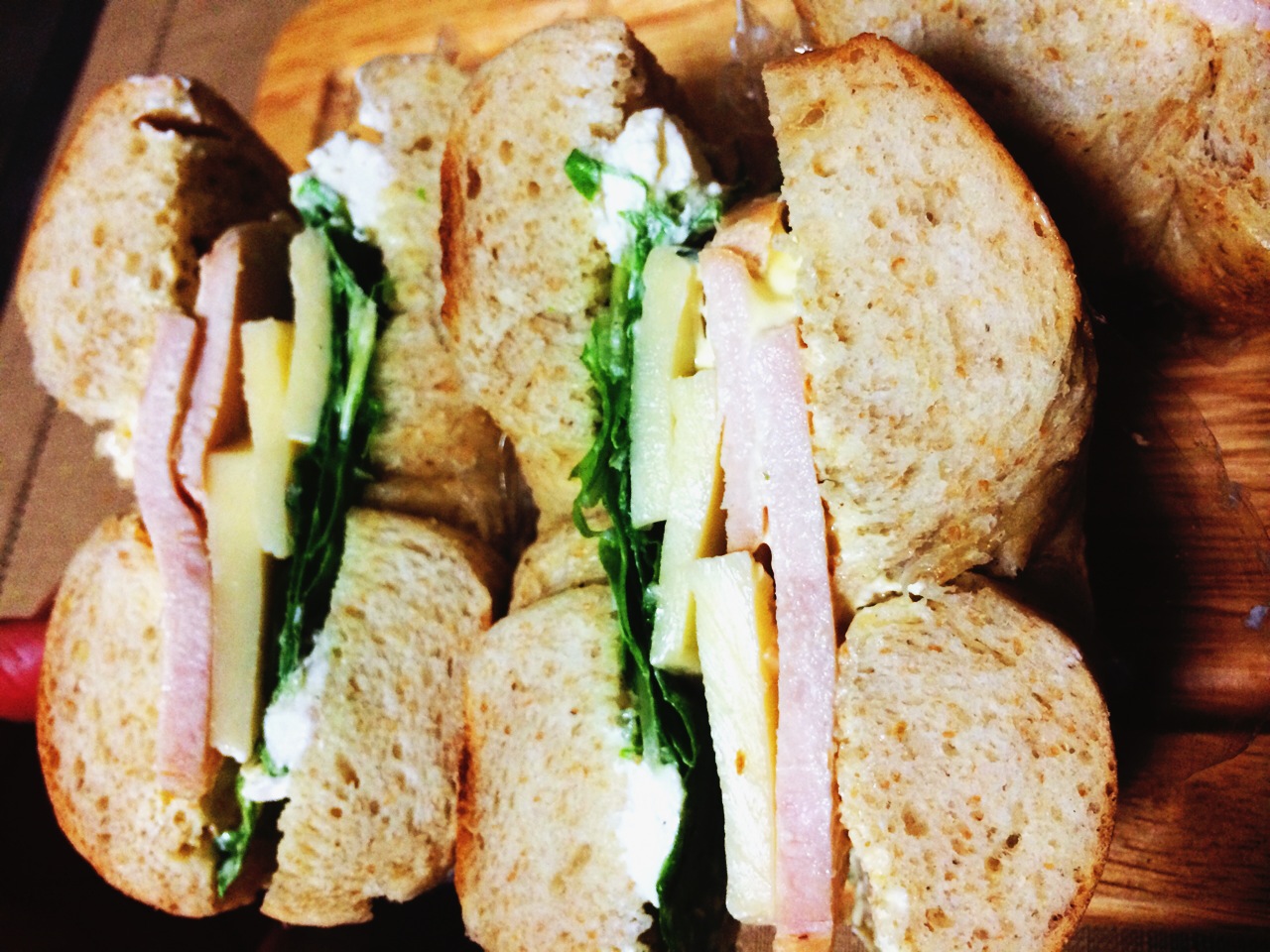 Hello,Everybody!
This is Mari, Today I cooked a bagel with graham flour
I changed temperature and time and baked it to compare a difference
like this~...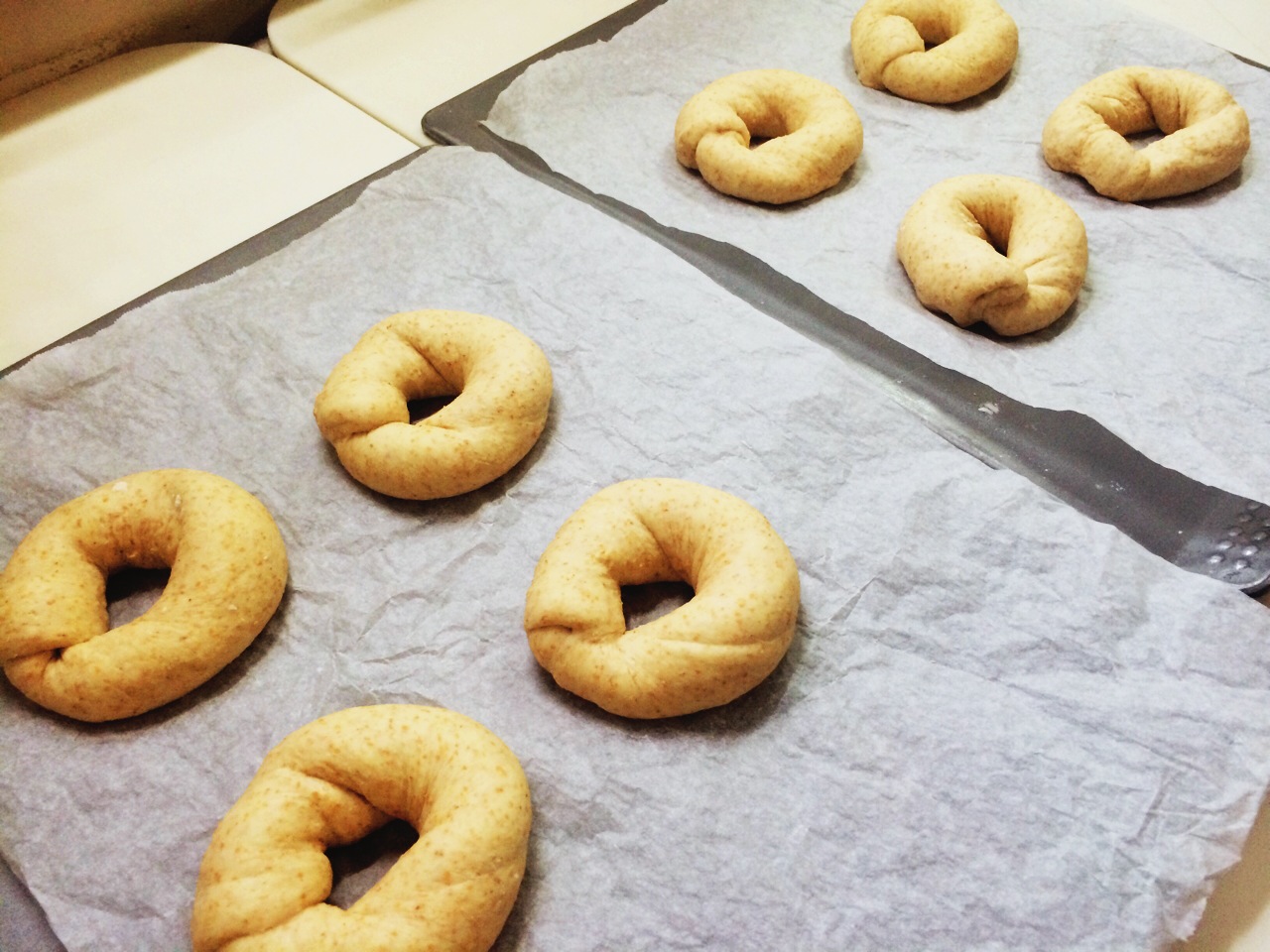 I tried to change a little form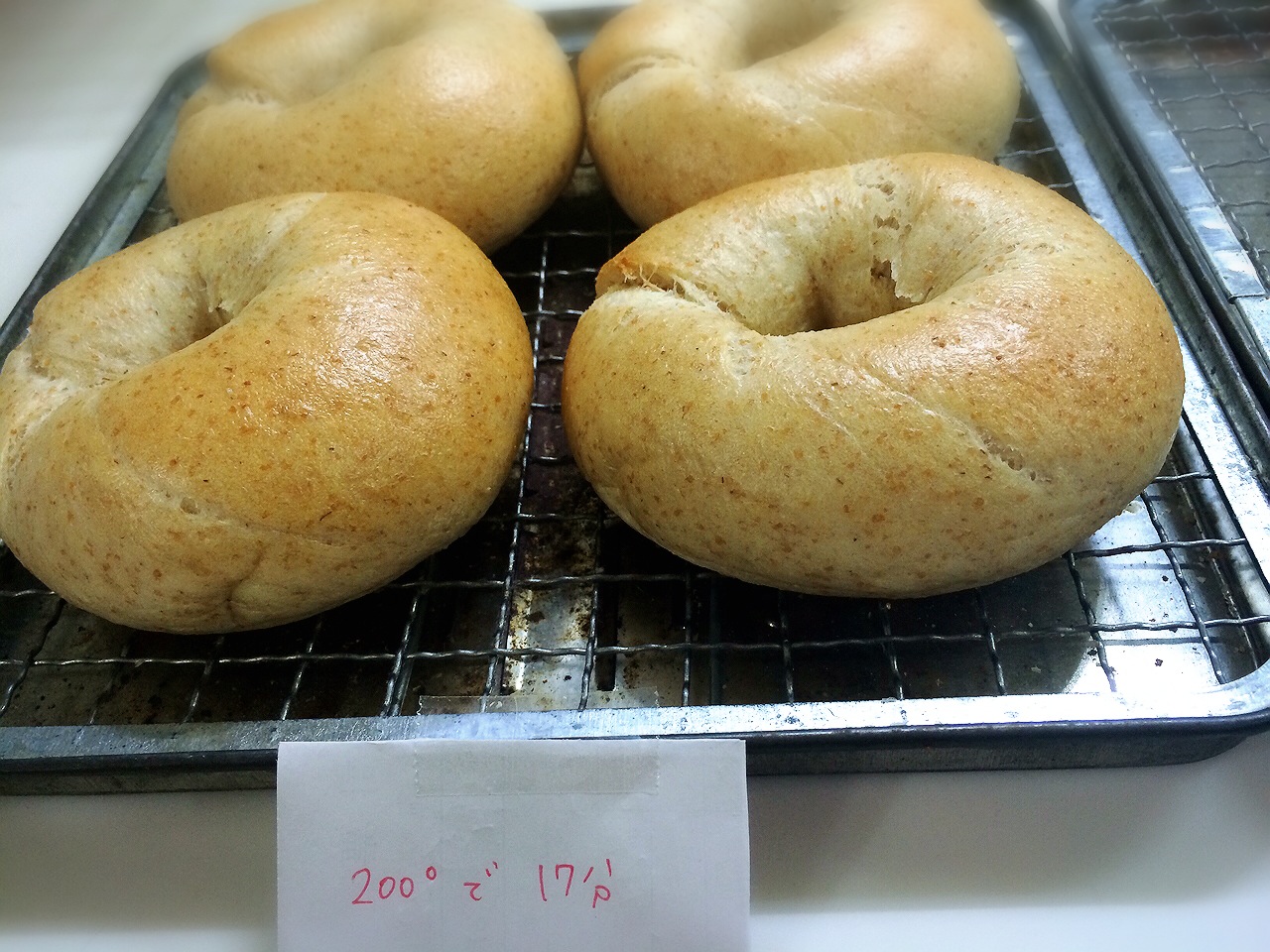 ↑400F/17miniutes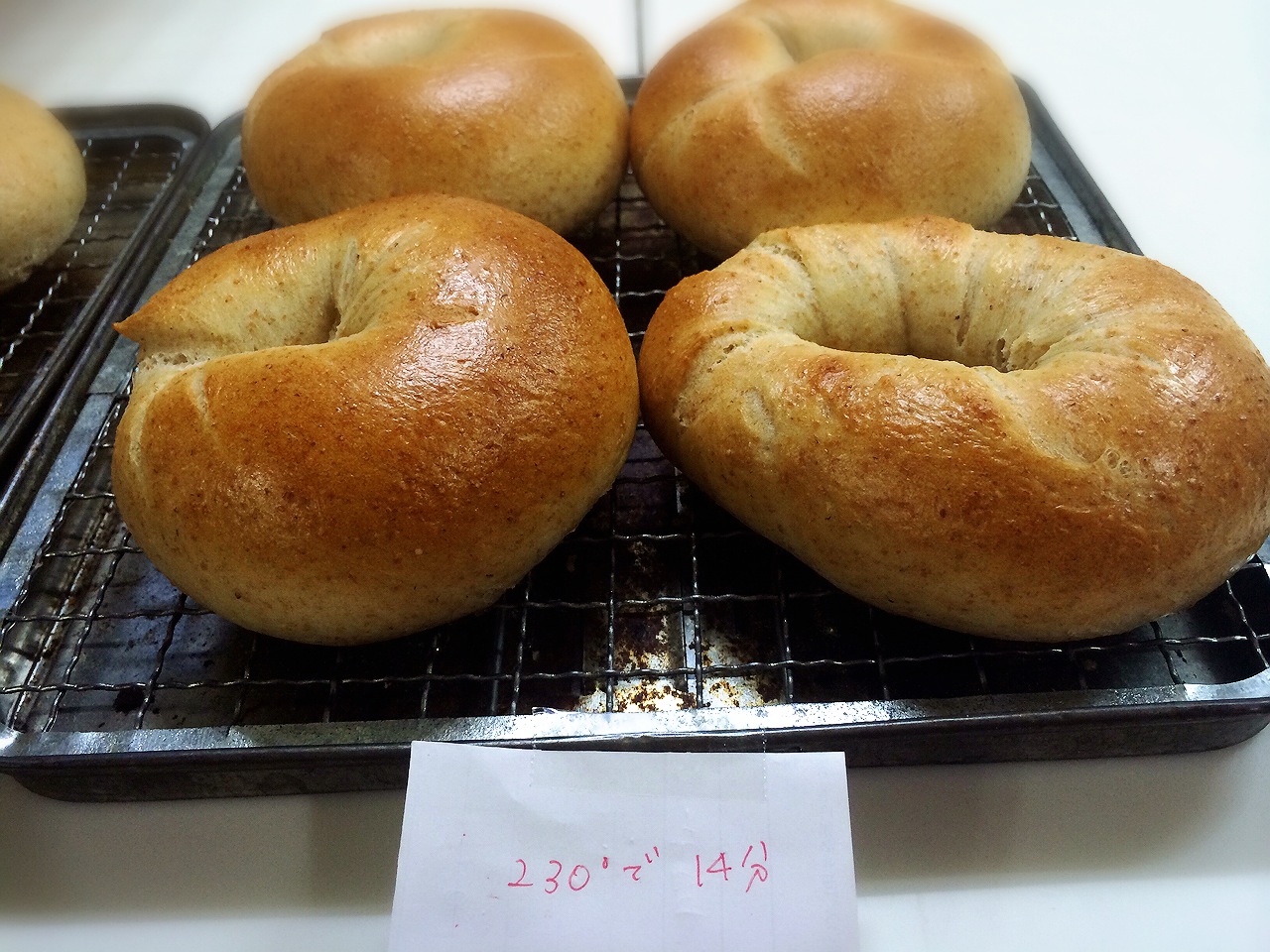 ↑450F/14miniutes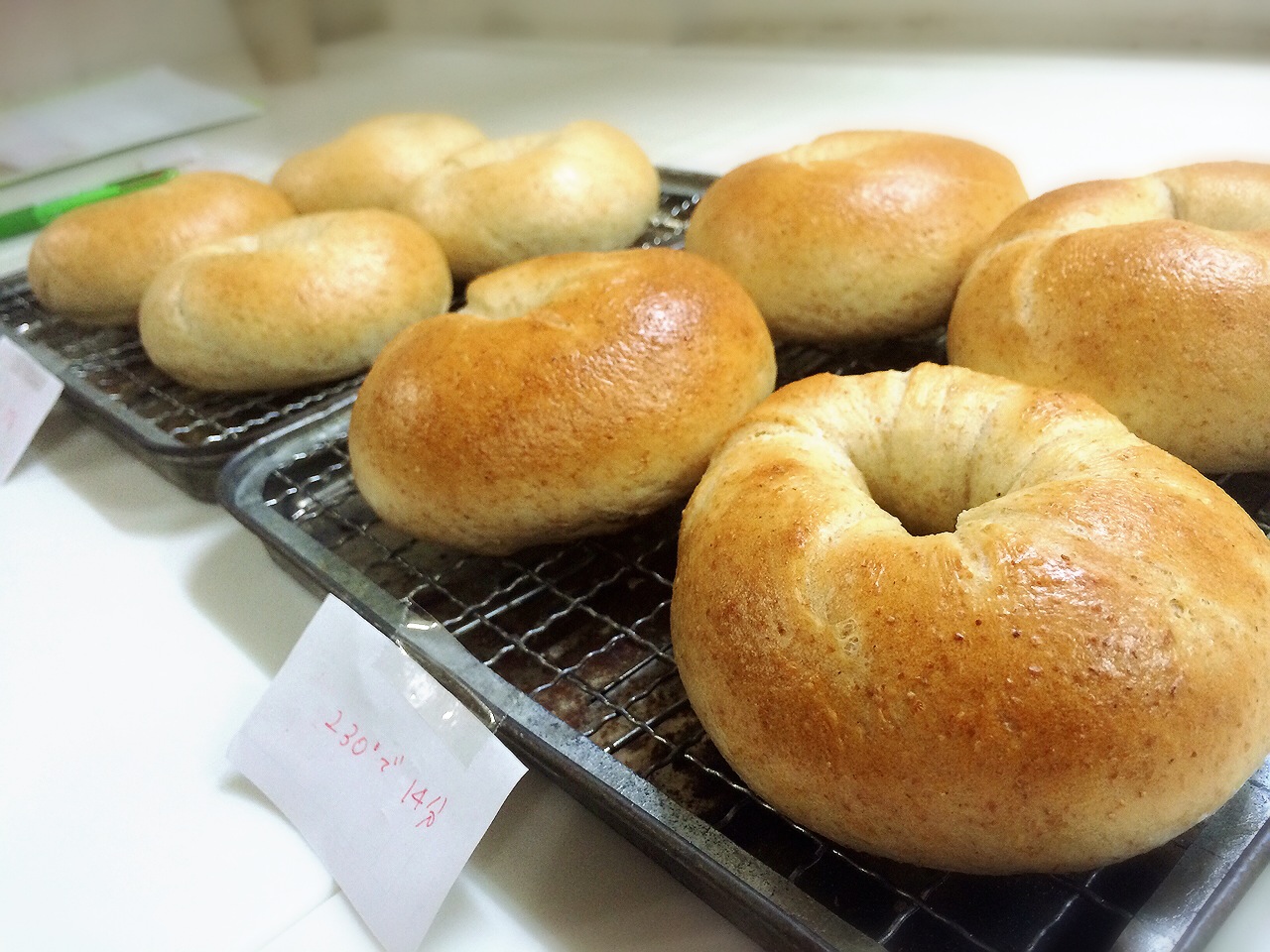 When I side-by-side...
Temperature was high,and there was height in a short time
The burnt color is considerably different,too
I like this
Both the form and the color are today's first favorites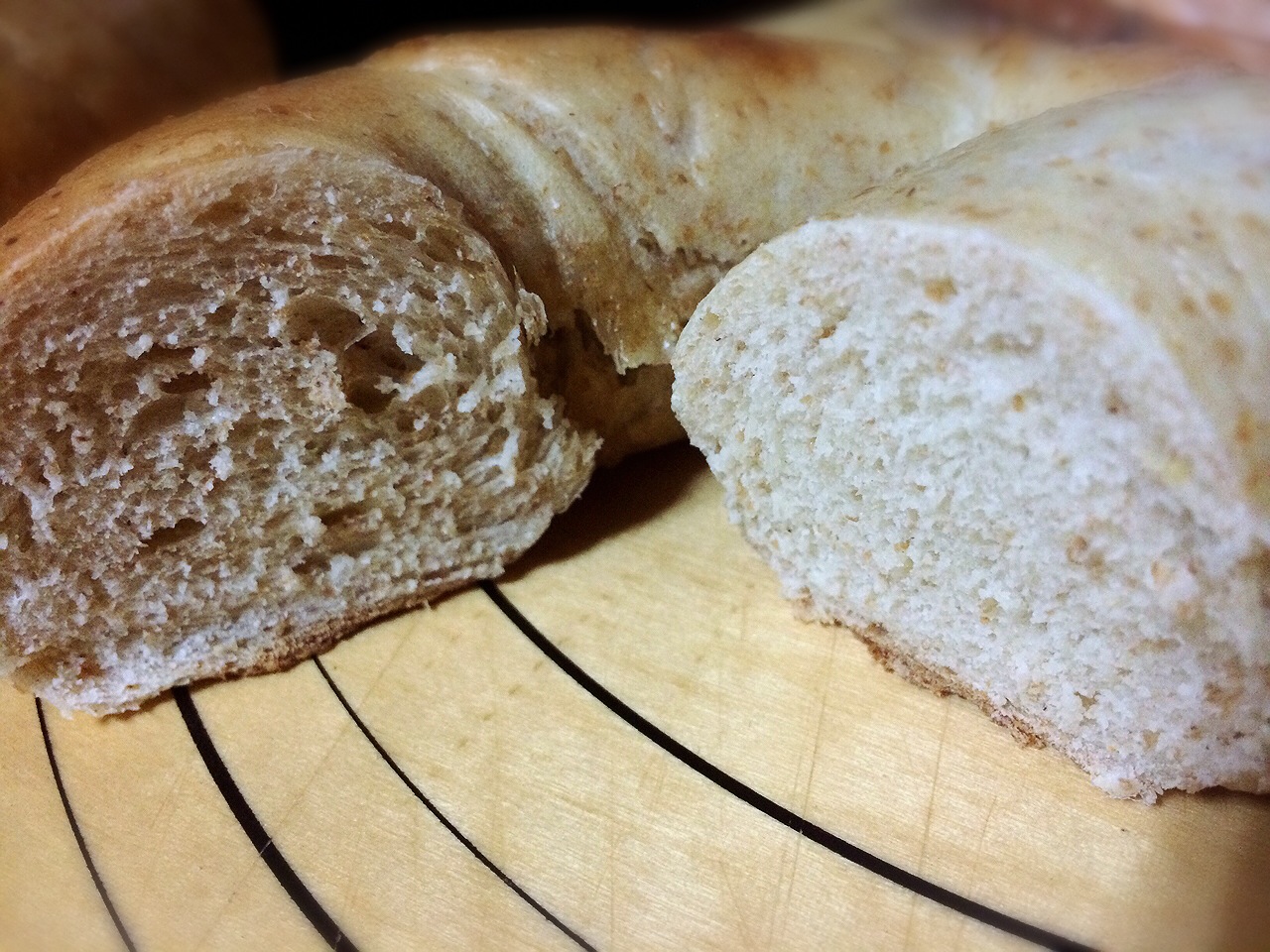 it is a section
the left side------400F/17minutes
the right side----450F/14minutes
The left is soft as much as there is height
It is easy to eat some software to a sandwich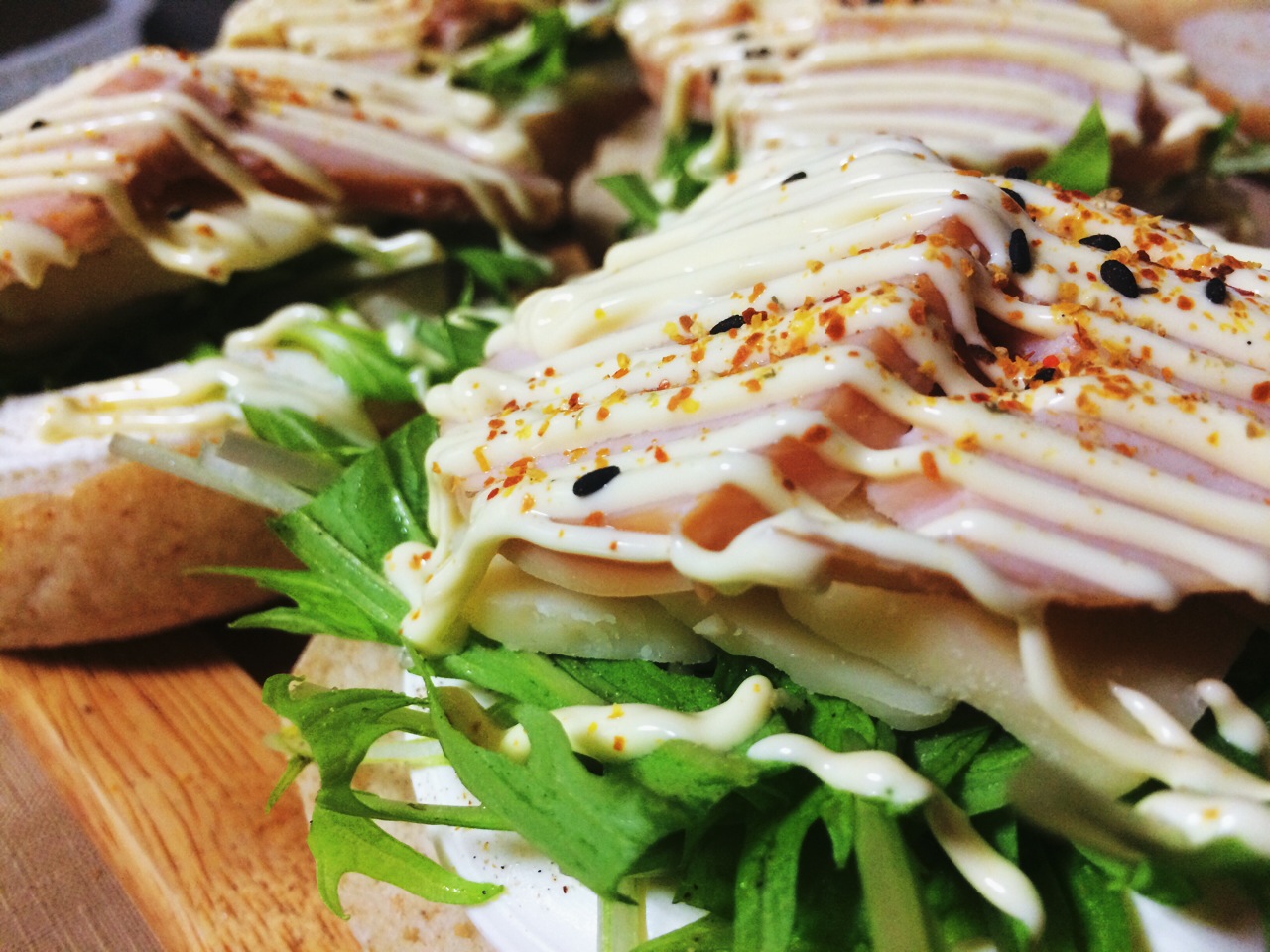 Crem cheese
Potherb Mustard/salt,pepper
Mozzarella
smoked chicken/mayonnaise
Based on individual preference,sprinkle a seasoning of ground pepper(cayenne pepper pouder or shichimi togarashi)a mixture of cayenne pepper and
other aromatic spices
Shichimi togarashi is a japanese blend of
Cup it~~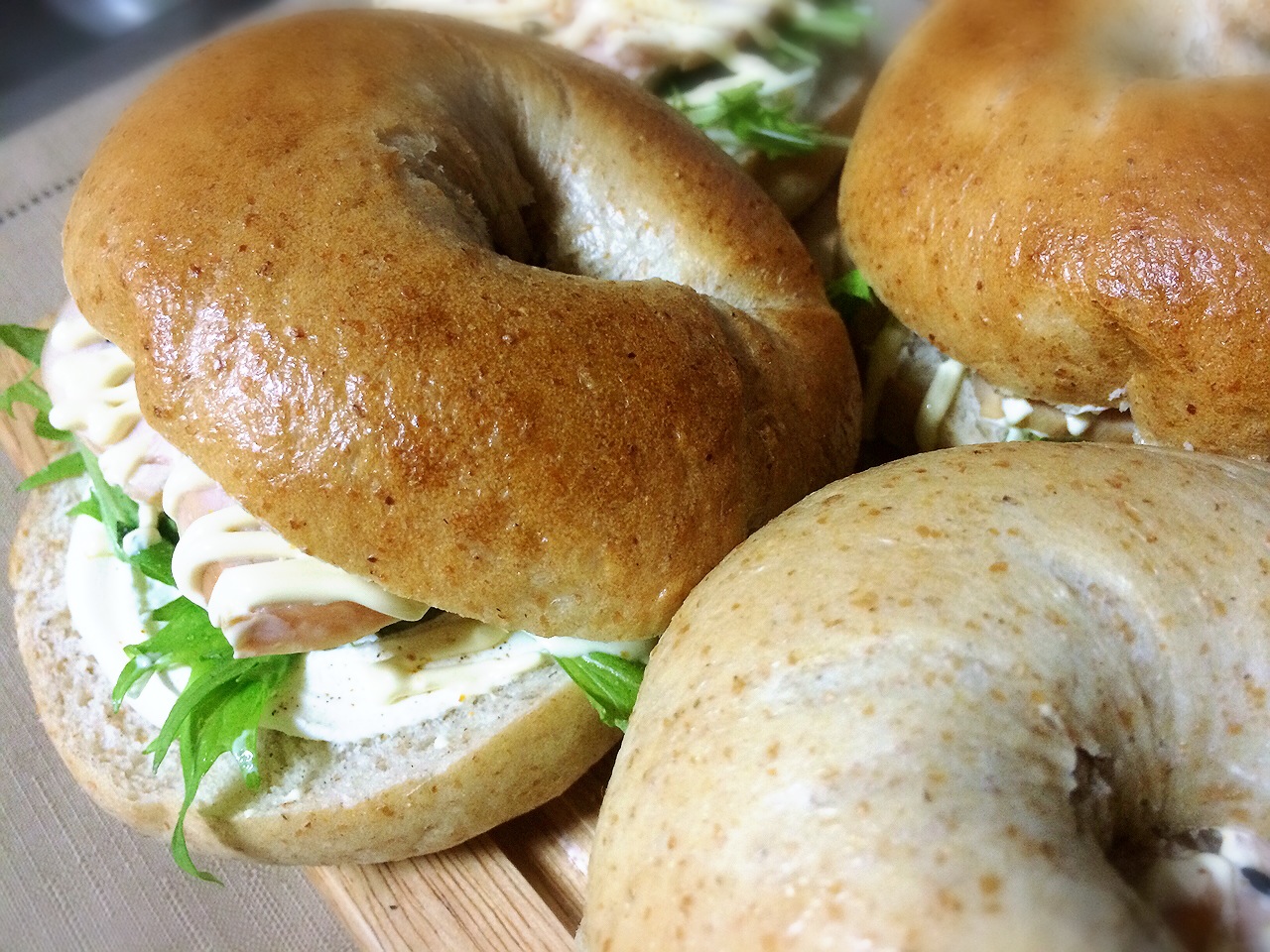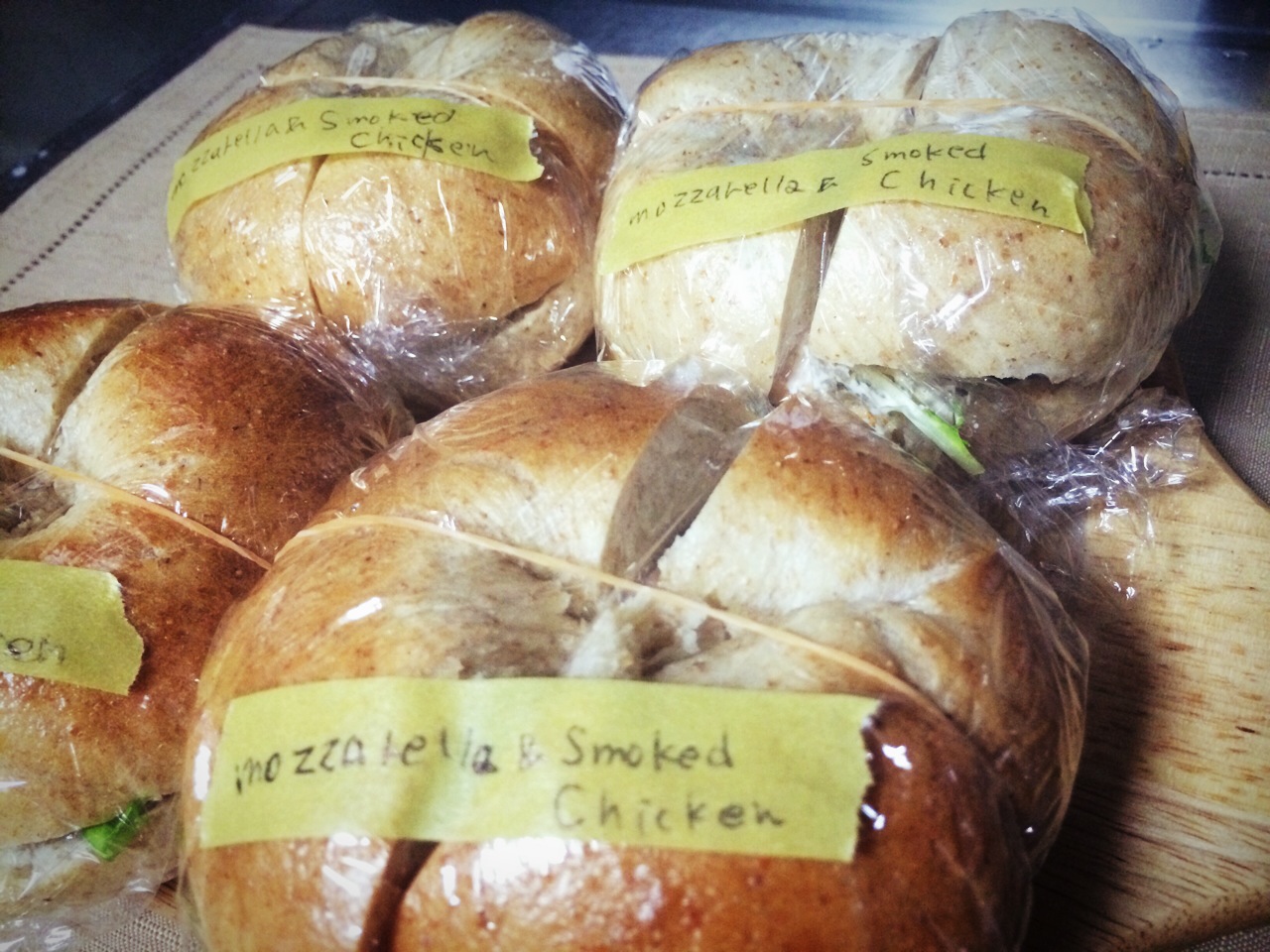 such a feeling...
plastic cling film it ,I put a label ~
How about in the ranch? it is good to warm it if it cools down
see you~~~