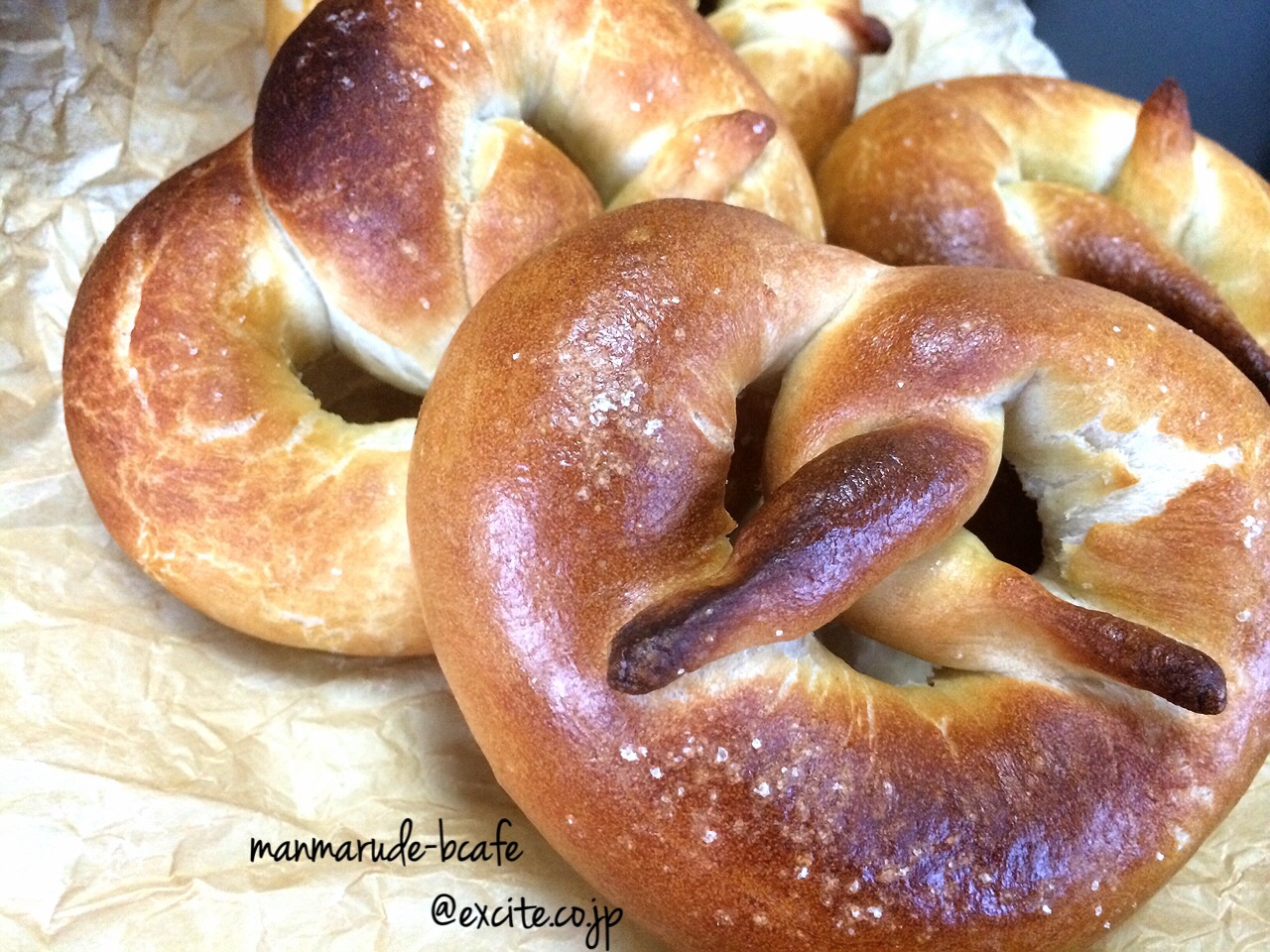 Hi♪♪~~(^-^)♪♪
everyone~this is mari.
Today , I made Pretzel style bagels♪
Do you like Pretzel??
I like it very much~

This is the standard German pretzel called "Brezels"
Laugenbrēzels (German pretzels) are made with caustic soda,
but this recipe uses water with baking soda,
since it's a more common household ingredient.
Shape the dough as seen in the photo.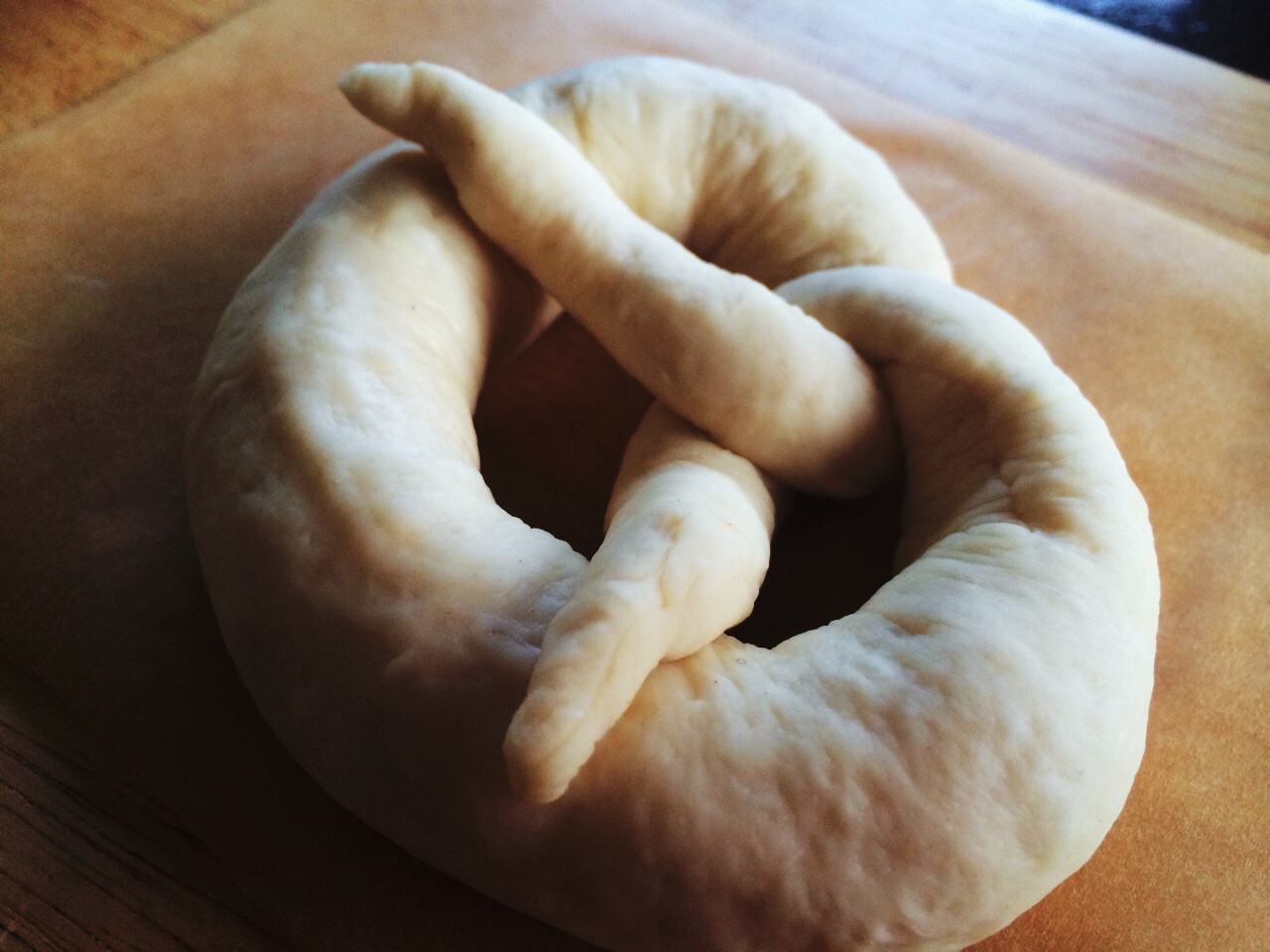 Using your palm, roll out the dough into a thin line about
40~50cm long , Twist it to make pretzel shapes.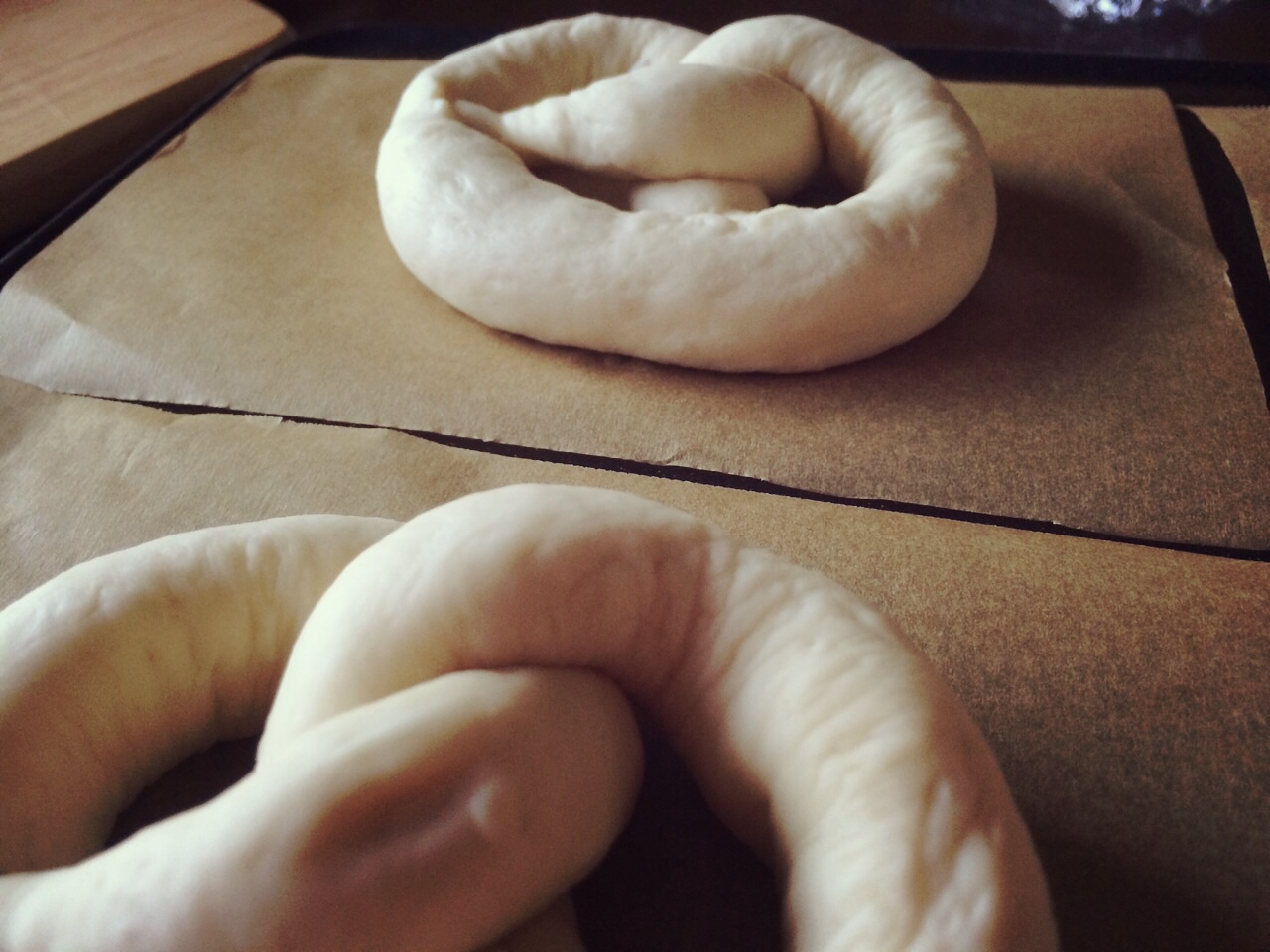 Place the dough onto parchment paper, Let it sit for about 15 minutes.

Meanwhile , preheat the oven to 230℃ and bring water to a boil in a large sauce pan.

Add baking soda into the boiling water
gently insert the dough into it.
Boil the dough about 30 seconds on each side.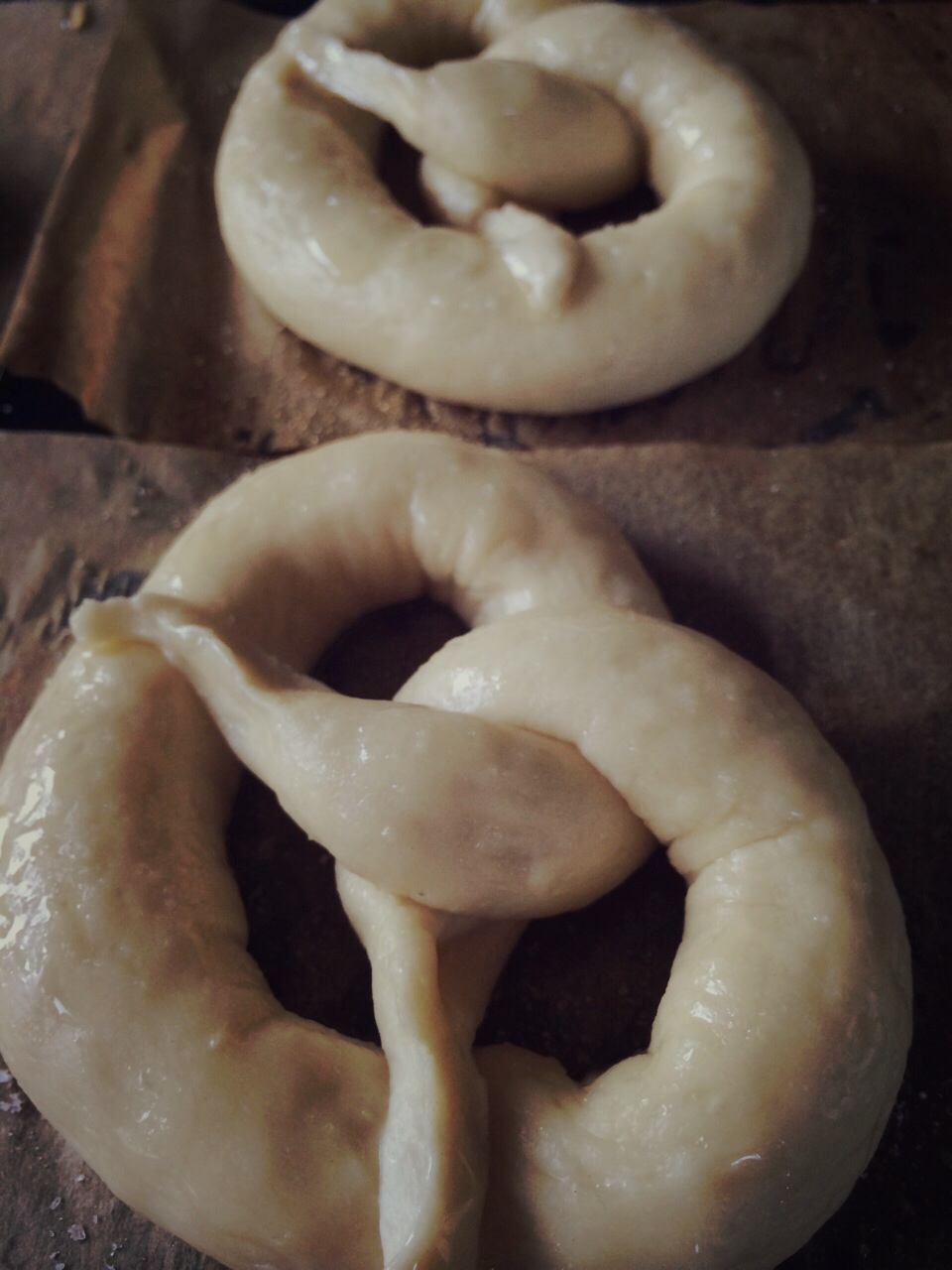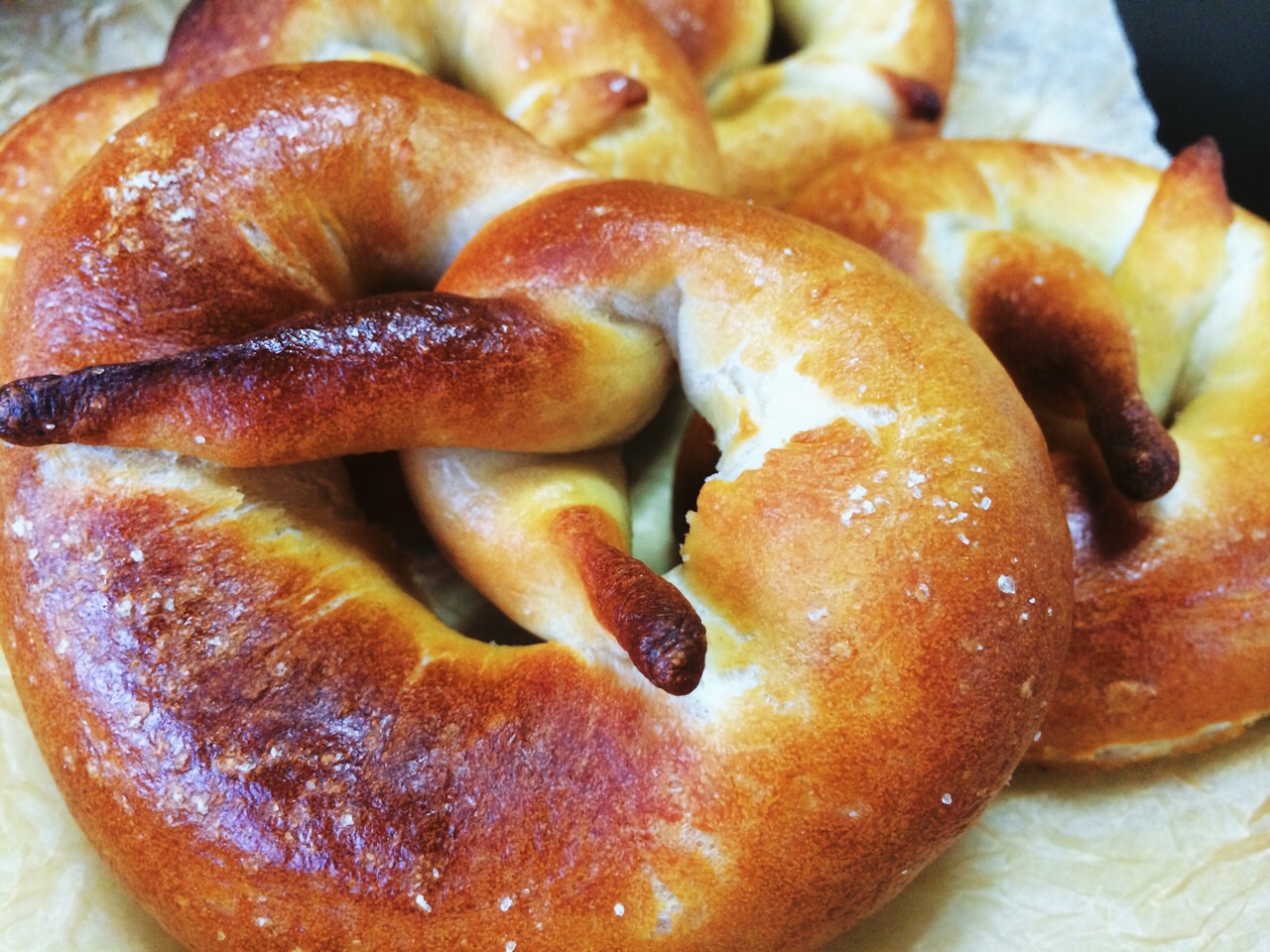 Bake them until golden brown , and you're done!!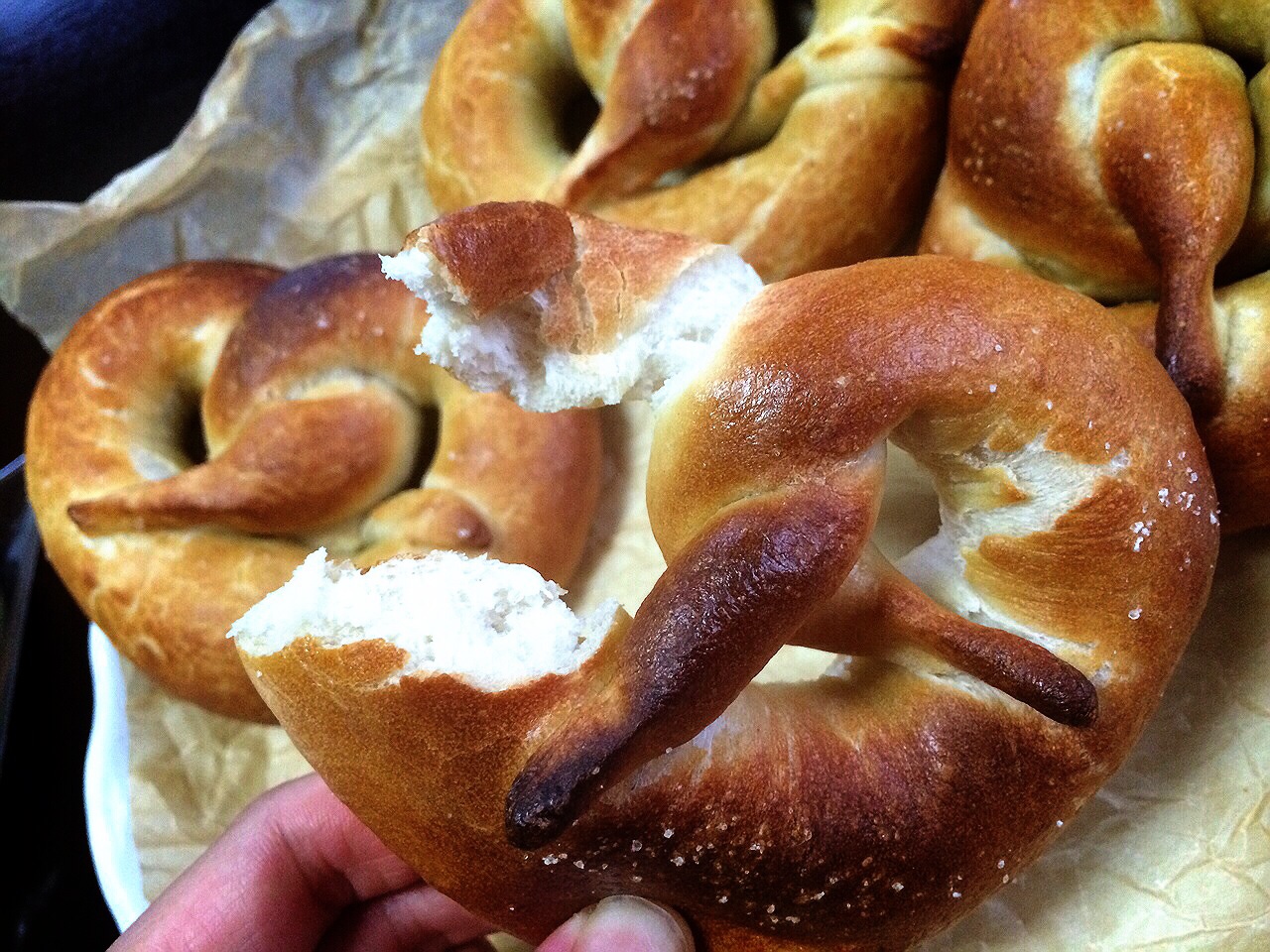 Crispy on the outside and chewy in the inside ,
the texture of these pretzels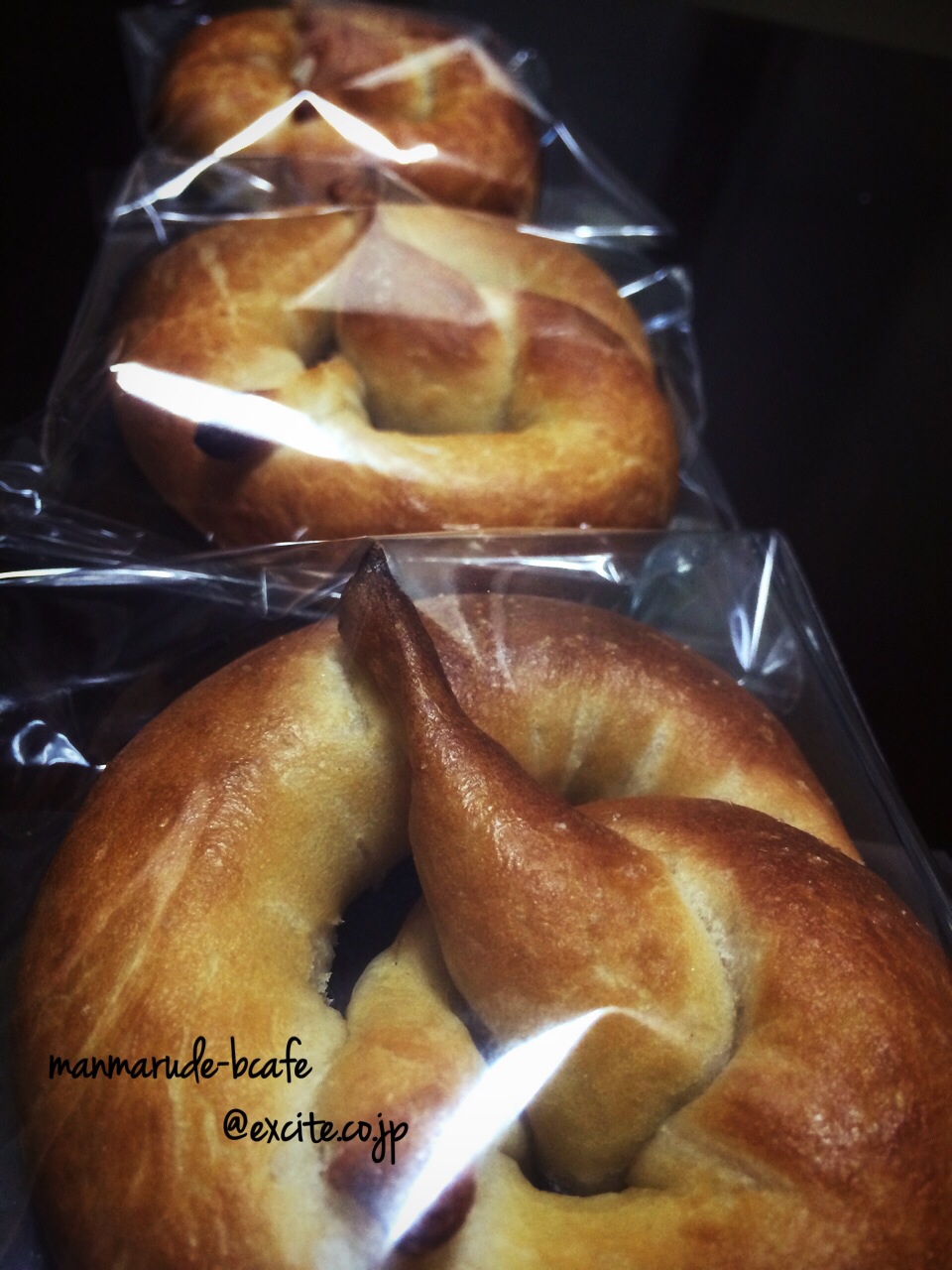 See you later~~

Have a good day~