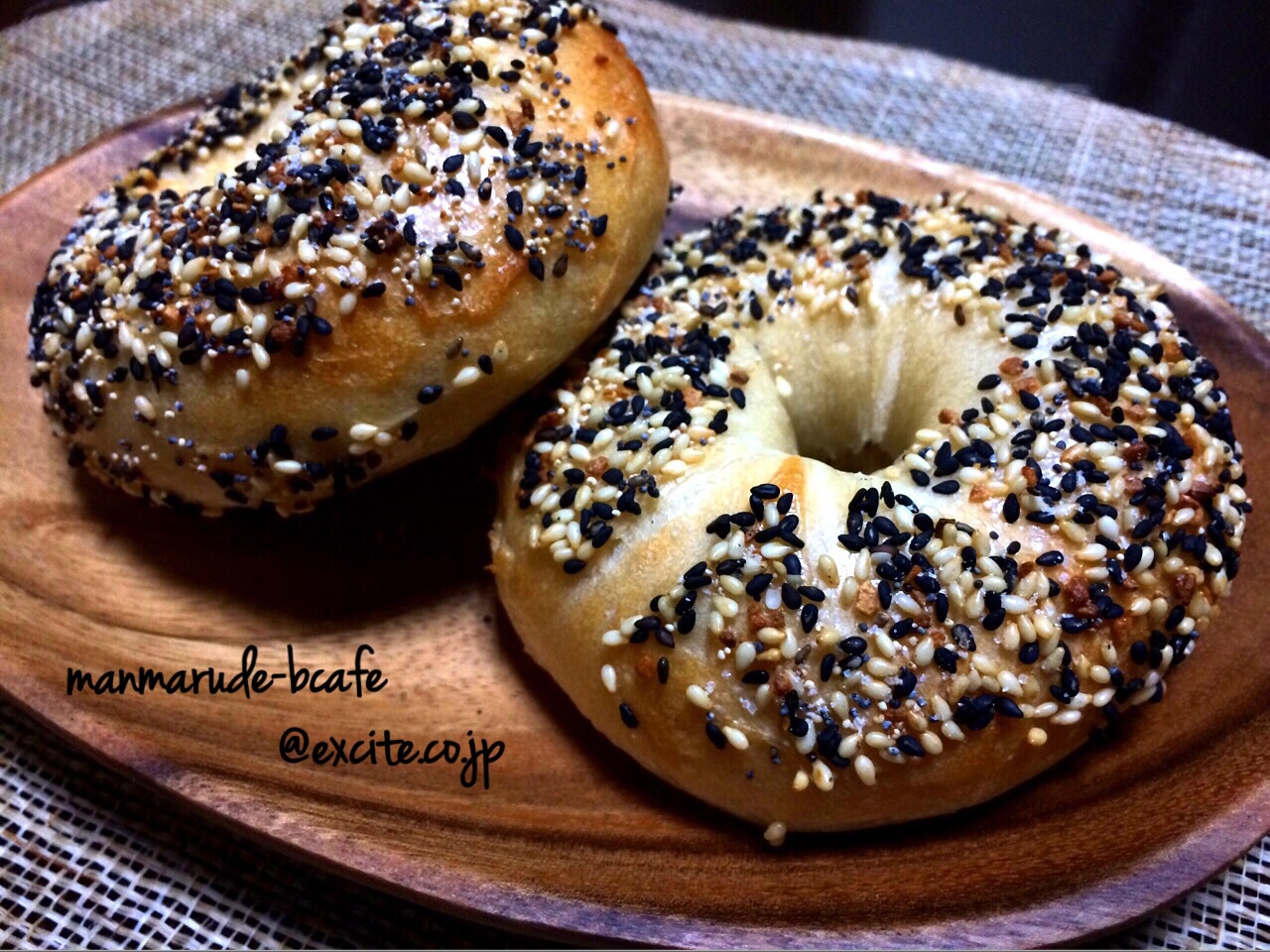 Hi~

Hello~,everyone!! this is mari

How are you doing??
Today ,I made Everything bagel♪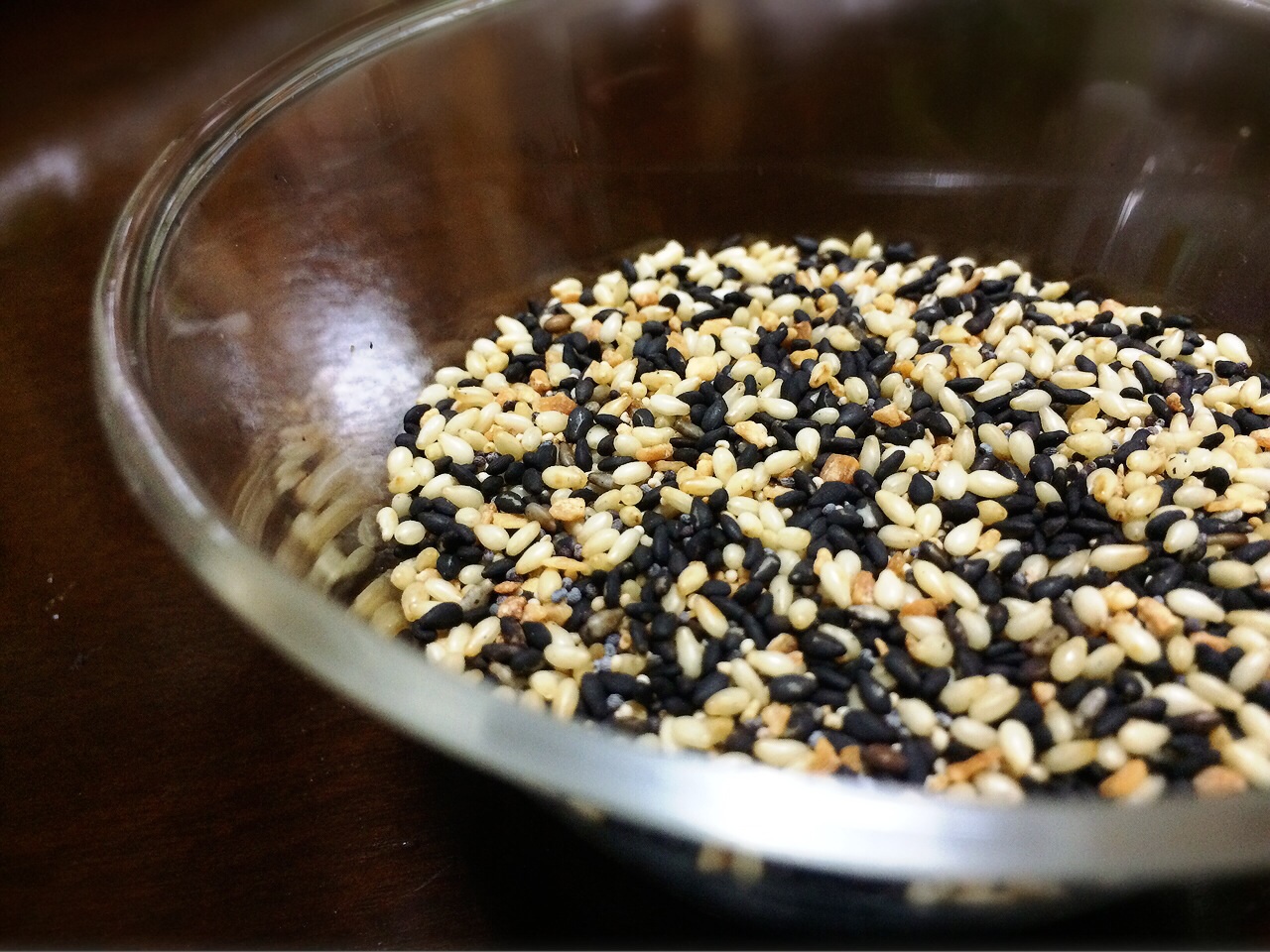 Poppy..Onion..sesame..Rock salt..mix♪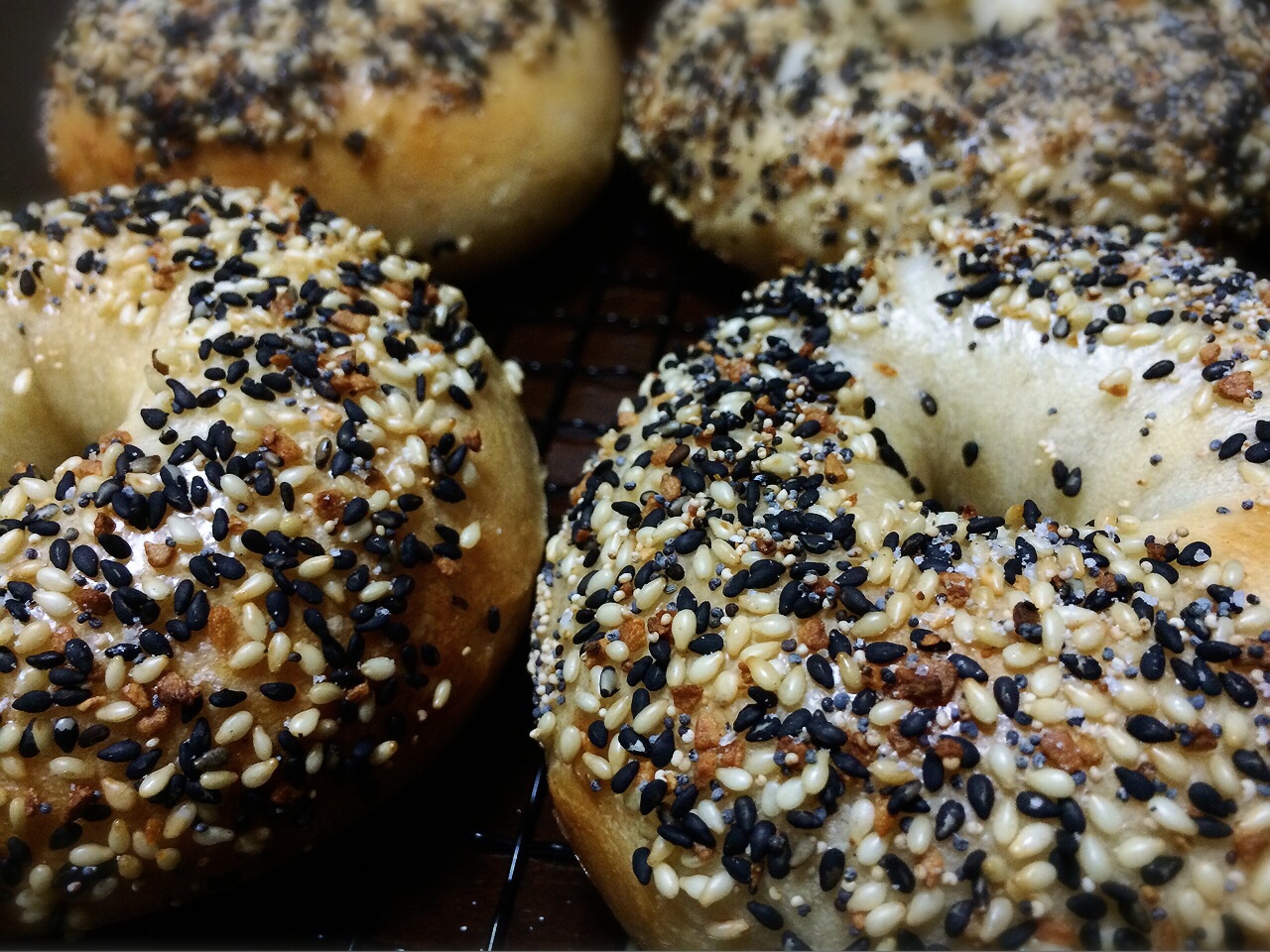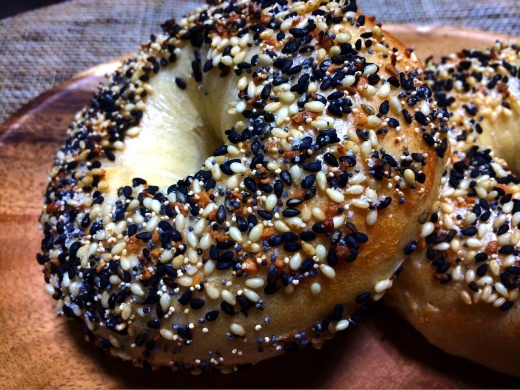 Once completely cooled,
slice the bagels...

Cut the lettuce to the size of the bagels and wash.

Put the lettuce, then the scalion cream cheese,on the bottom halves
on the bagels.
Sprinkle the krazy salt on top.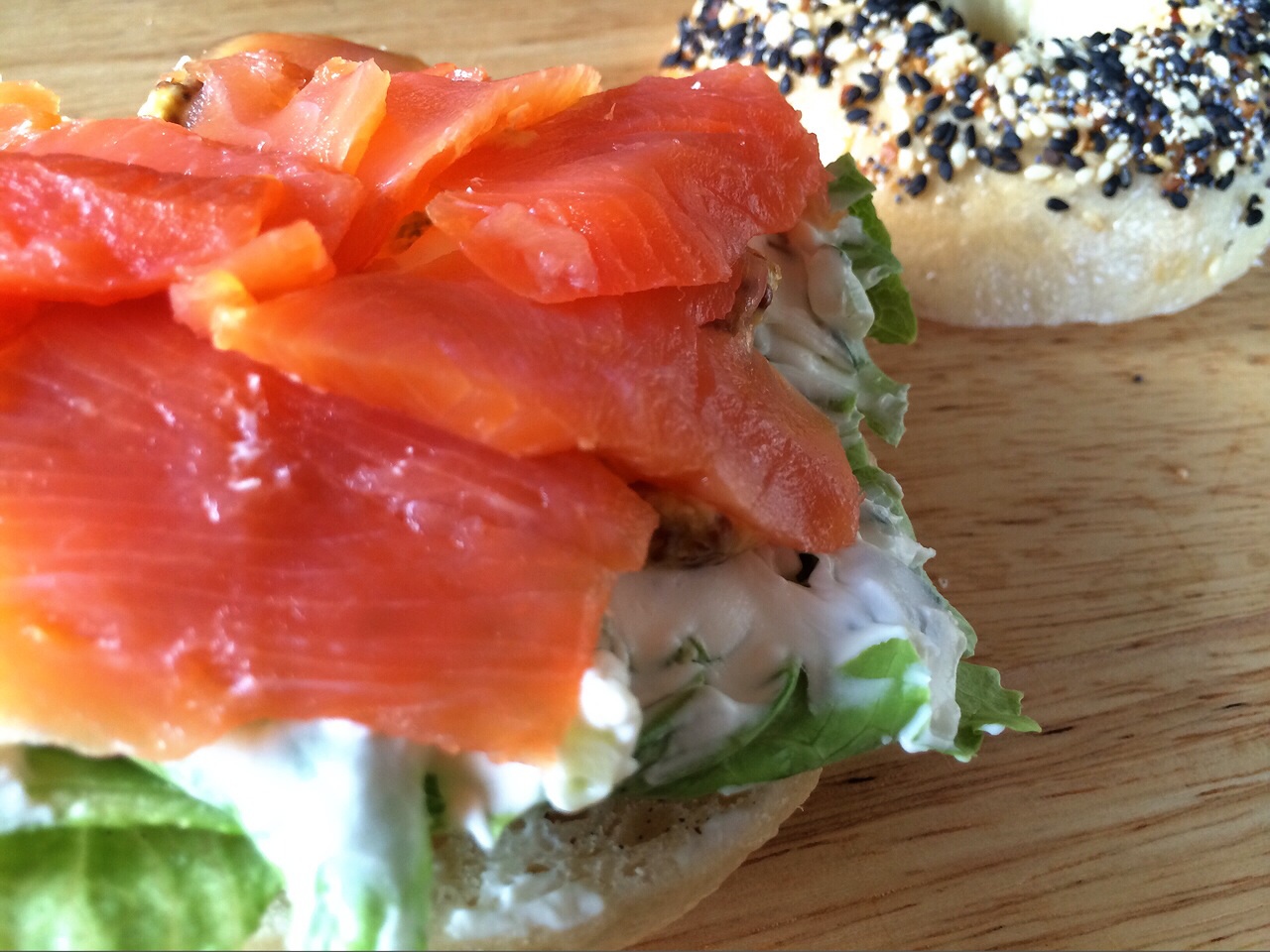 Tear up the lox and put on top of the lettuce.
Sprinkle with blackpepper.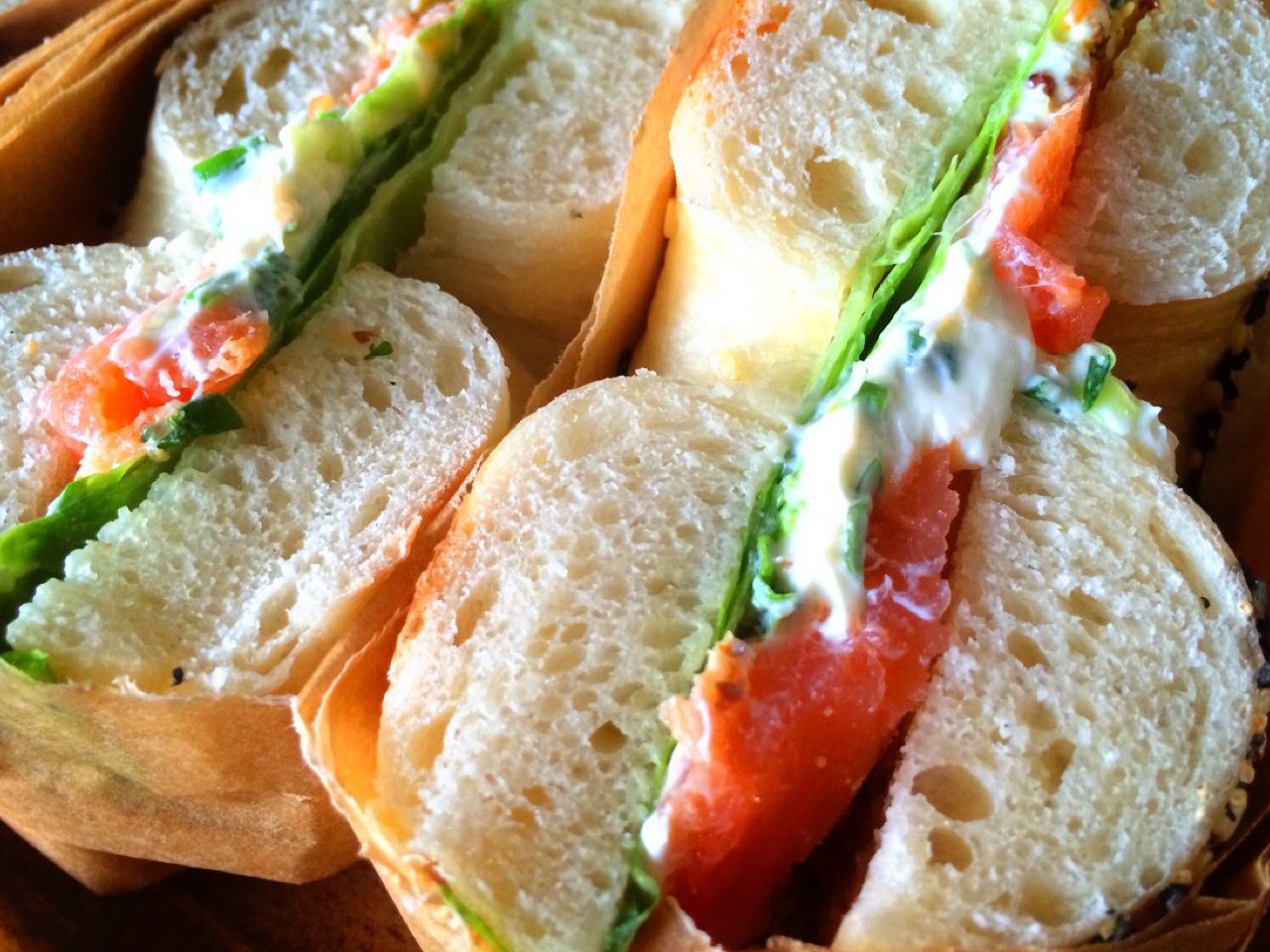 It will look like this.
It's big, but take a huge bite!!

The chewy bagels with flavorfol cream cheese and lox is so delicious!!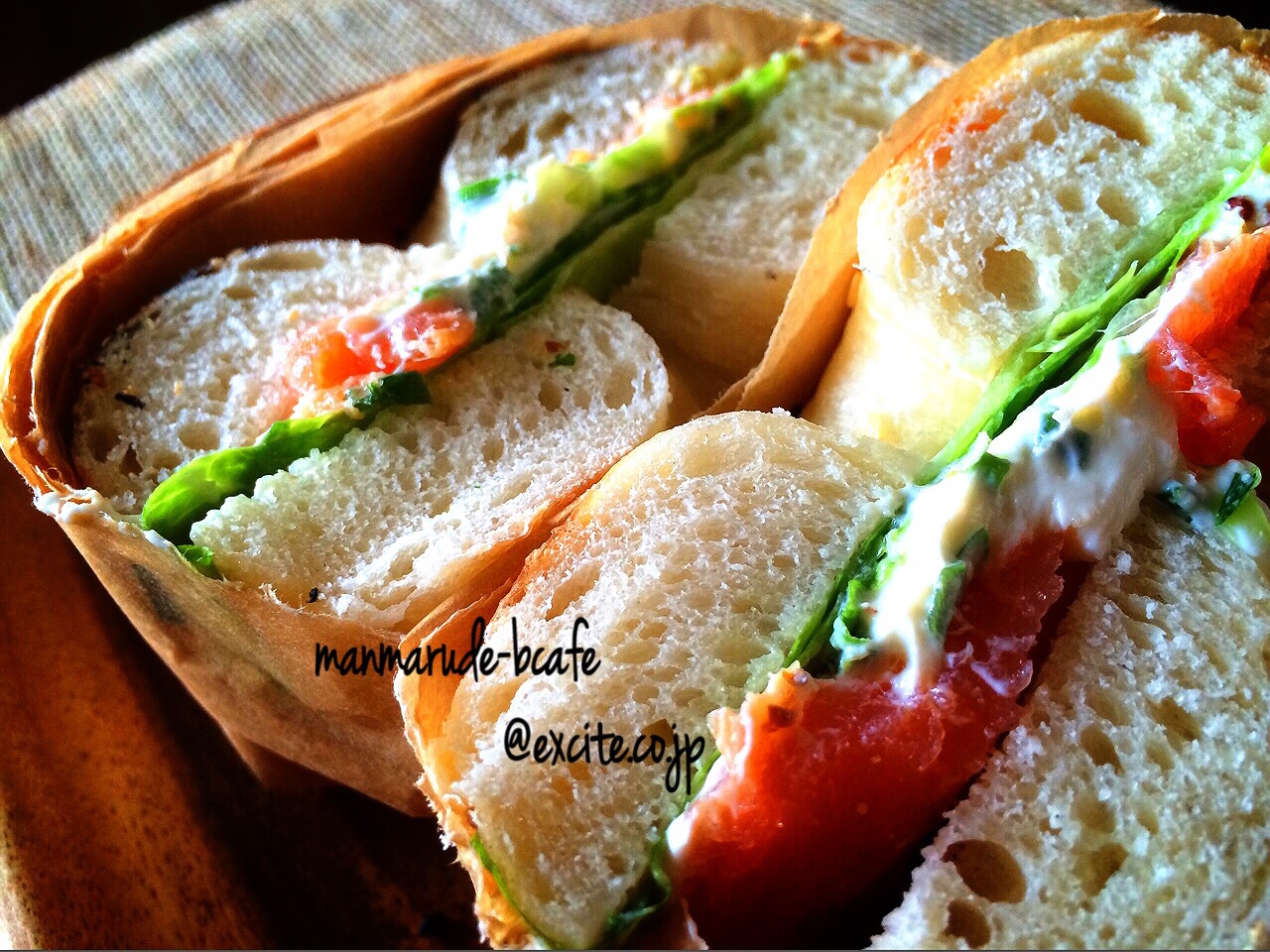 See you later~