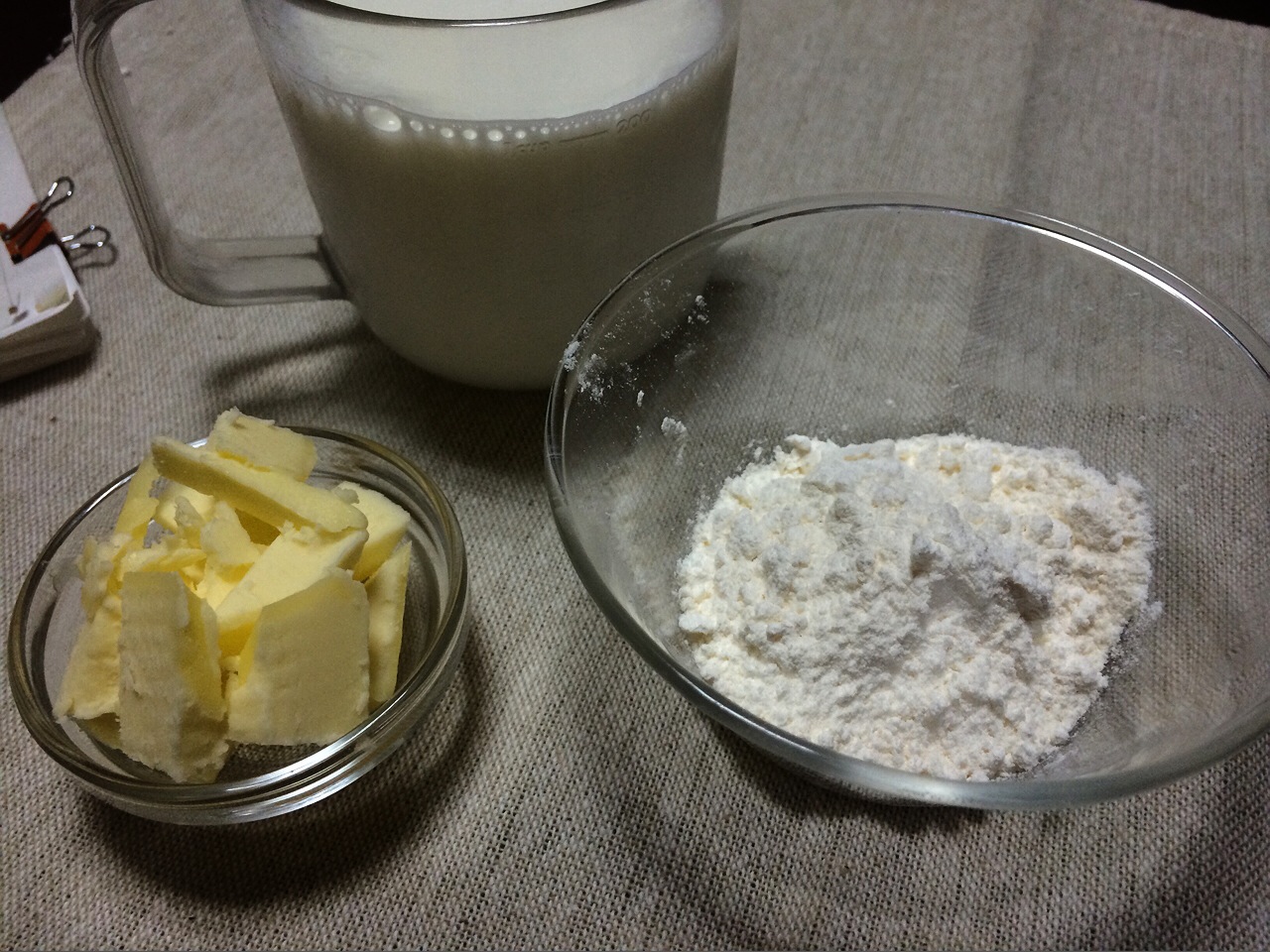 [Ingredients]
*Butter---20g
*Flour----20g
*Sugar----4g
*Milk-----200ml
*Salt and Pepper---A pinch
*Nutmeg----A pinch
1. Put the butter in a pan, and when it's melted add flour(sift).
When it's well incorporated, add the milk,
and heat while stirring constantly!
2. As you keep mixing , the sauce will thicken.
When the sauce starts to bubble, turn the heat down
and add the season salt and pepper.
3. Season with salt and pepper, and add a little nutmeg if you have it.
The bechamel sauce is done. ♪
Cut it to half is plain bagels.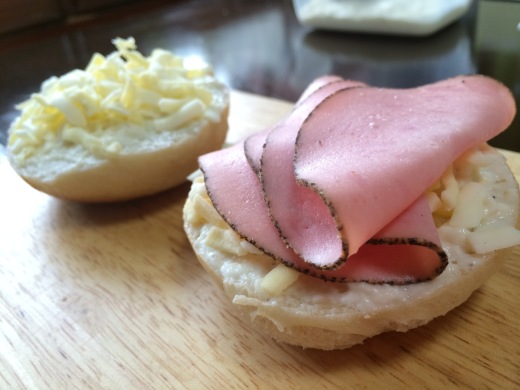 and toast in a toaster aven~

Sprinkle parsley and serve!!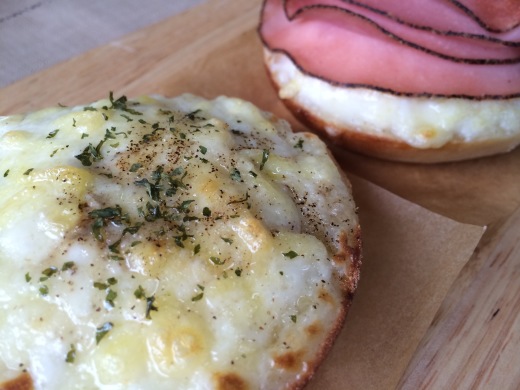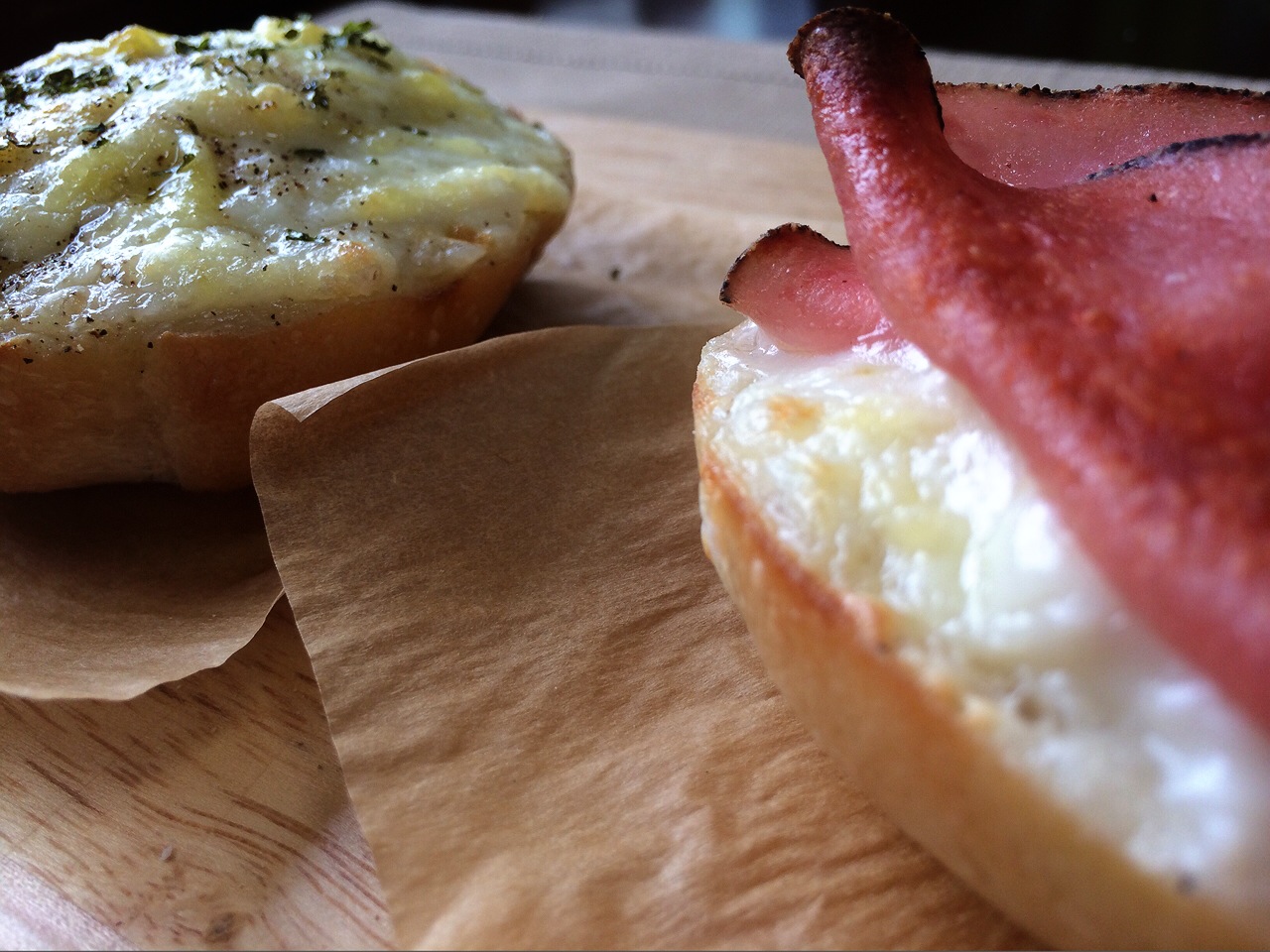 The creamy sauce that comes flowing out under the cheese is
irresistable!!